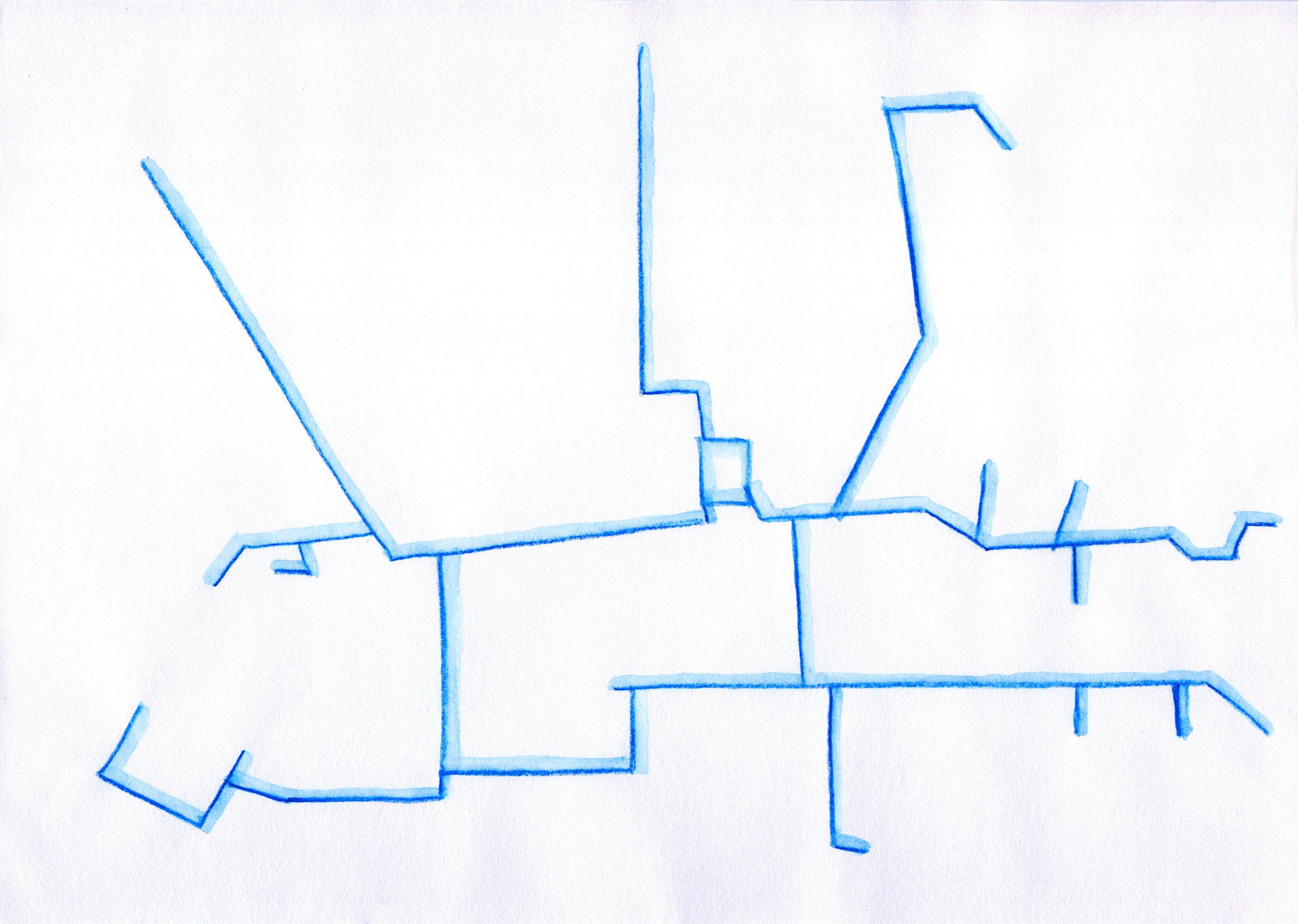 K / MGG 2012 (Übernahme einer Installation) | (Appropriation of an Installation)

MGG declares the blue pipes that are part of the Stuttgart-21 construction site to her first largescale sculpture. Those responsible, in the S-21 Communications Office and Stuttgart's Cultural Office are requested to confirm the appropriation. A signature list supports the occupation and a photo series shows the artist in front of her monumental work.
Sculpture | 2012
approx. 17 km total length
Water pipe blue | Supports | Foundations | Pipe bridges 

Mixed Media Installation | 2012
Dimensions variable
Watercolour Sketch DIN A4 | Plastikant Model, 35 cm × 18 cm | 2 Letters DIN A4 | Signature Lists DIN A4 Photo Series (6 C-Prints each 23 cm × 13 cm, Passepartout, framed)
Please print the list, collect signatures and send them to:
Martina Geiger-Gerlach, Windhalmweg 6, 70599 Stuttgart
Thanks for your support!