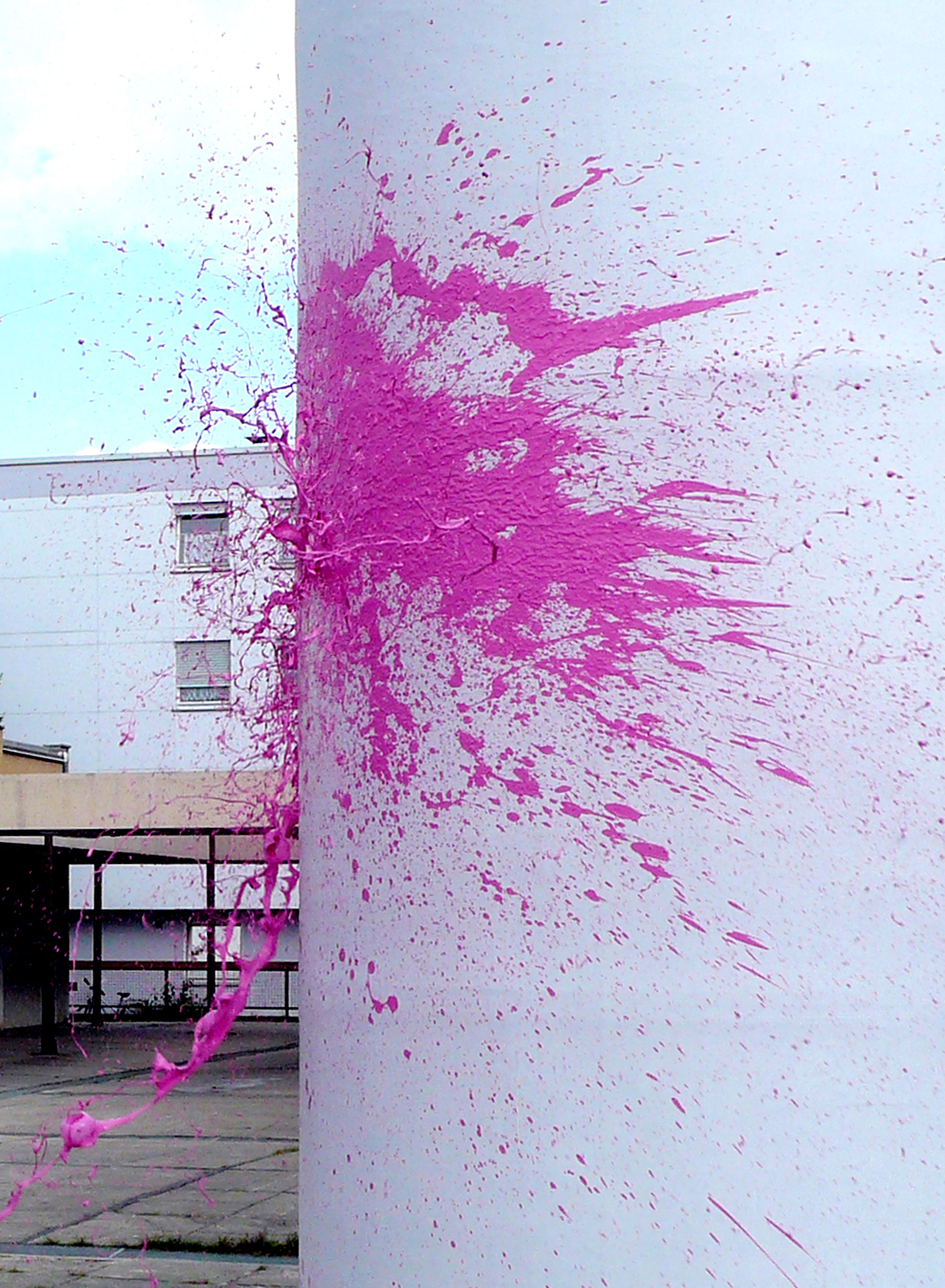 Das große Pink | The big Pink
Eine Stadtteilübermalung | A District Paintover

"Citizens beautify their district" is the motto which invites the residents to paint their disadvantaged suburb with bright pink latex paint. 'The Big Pink' spreads like a plant in one piece. The starting point is the "self-learning center" of the non-profit social company NEUE ARBEIT.
Participatory Action | 2010
Invitation posters | Latex paint pink | Coat rack | 5 Protective suits | Painter gloves | Various painting utensils | Ladder

Mixed Media Installation | 2010
approx. 3 m × 3m × 2 m
Posters | Wardrobe racks |Used painting utensils | 5 used protective suits | Used painting gloves | Ladder | Pink paint | Slide screen | Slide show (24 photos)