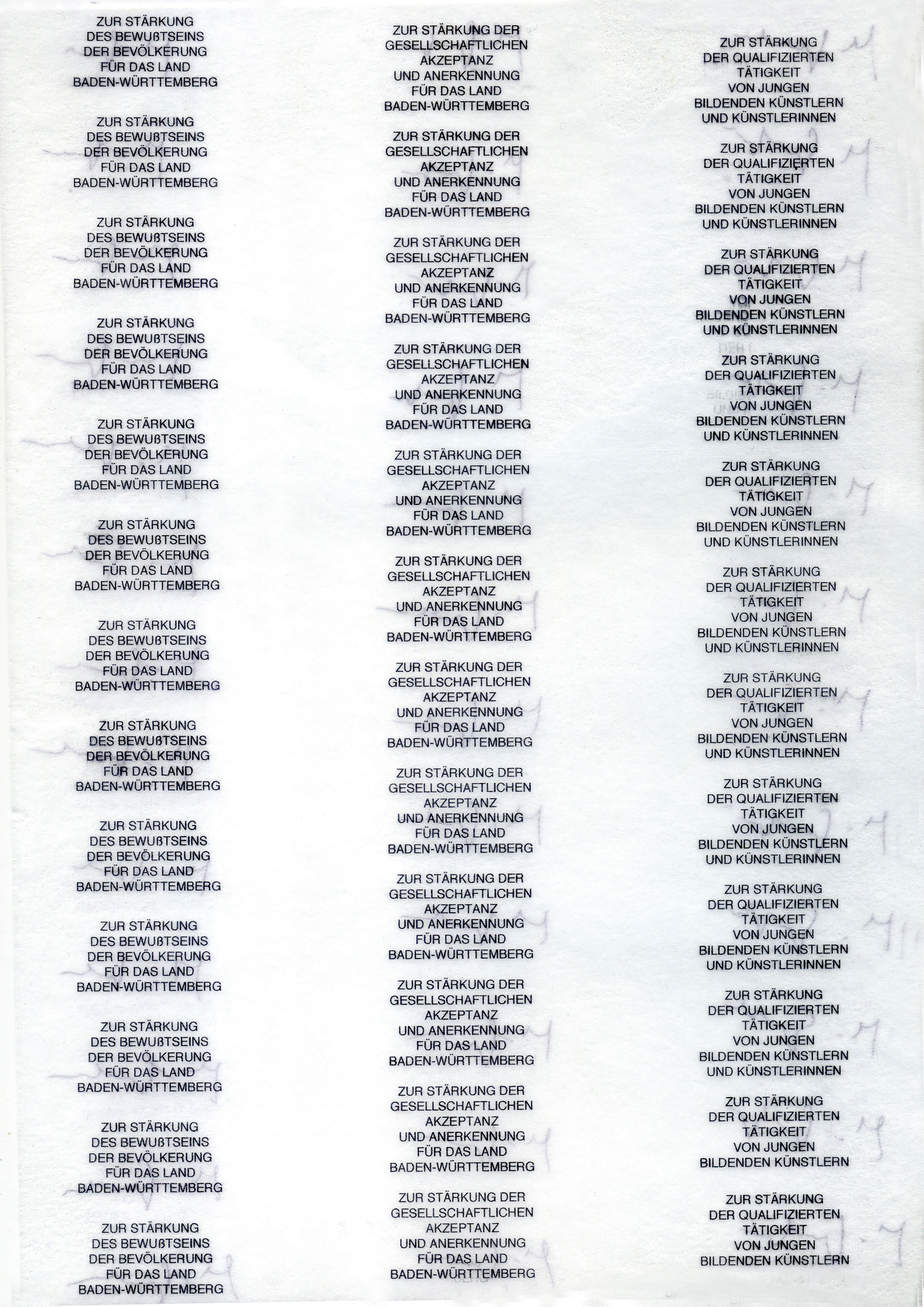 Zur Stärkung | To strengthen

The three goals formulated by the Ministry of Science, Research and the Arts of Baden-Württemberg for the artists' competition "60 Years of the Federal State of Baden-Württemberg" will be printed on 59 sheets of eating paper. Visitors* to the exhibition are invited to cut off a matching, hand-signed eating slip and eat the sentence printed on it while stocks last. Only the sixtieth, the 'anniversary sheet', must not be eaten, it remains as a picture.
The work will not be included in the exhibition »60 Years of the State of Baden-Württemberg«. But it will be purchased by the Haus der Geschichte Stuttgart and exhibited there.
Performative sculpture
Food set 40 × 40 cm (59 sheets wafer paper A4, food ink, wooden box with acrylic cover, scissors, museum gloves, instructions) | Health certificate | pedestal | edible sheet in acrylic frame
2010