Das Parlament träumt -
Ein poetisches Bild des Europäischen Parlaments

The Parliament Dreams -
A Poetic Picture of the European Parliament

Could a picture revive the much invoked "Dream of Europe"? A romantic, desired image that depicts the Representatives of the European citizens, the Council and the Commission dreaming shoulder to shoulder? The photomontage reconstructs documentary exactly an exemplary plenary session in Strasbourg, all 830 participants have their eyes closed, looking within themselves.
The individual portraits were photographed during the sessions (Oct. 2019 - Feb. 2020). As soon as someone in the plenary shows a present and at the same time relaxed posture, I take countless series of pictures of this one person, then cut the most beautiful snapshot with closed eyes, and insert it in the empty photographed plenary hall at the regular place: So this is what it could look like when the European Parliament is in session, collectively looking inside, and maybe even dreams.
Photo Installation | 2022
Digital Photomontage
8 Panels
(Formats: 2.00 m × 1.22 m to 2.41 m × 1.22 m)
Fine Art Prints, Ilford Golfibre Rag
Wax sealed
Laminated on Dibond
Back cotton velvet blue
Wooden frame gray
Total length in row 18.70 m | Height 2.42 m
As circle diameter ca 8.30 m | Height 2.42 m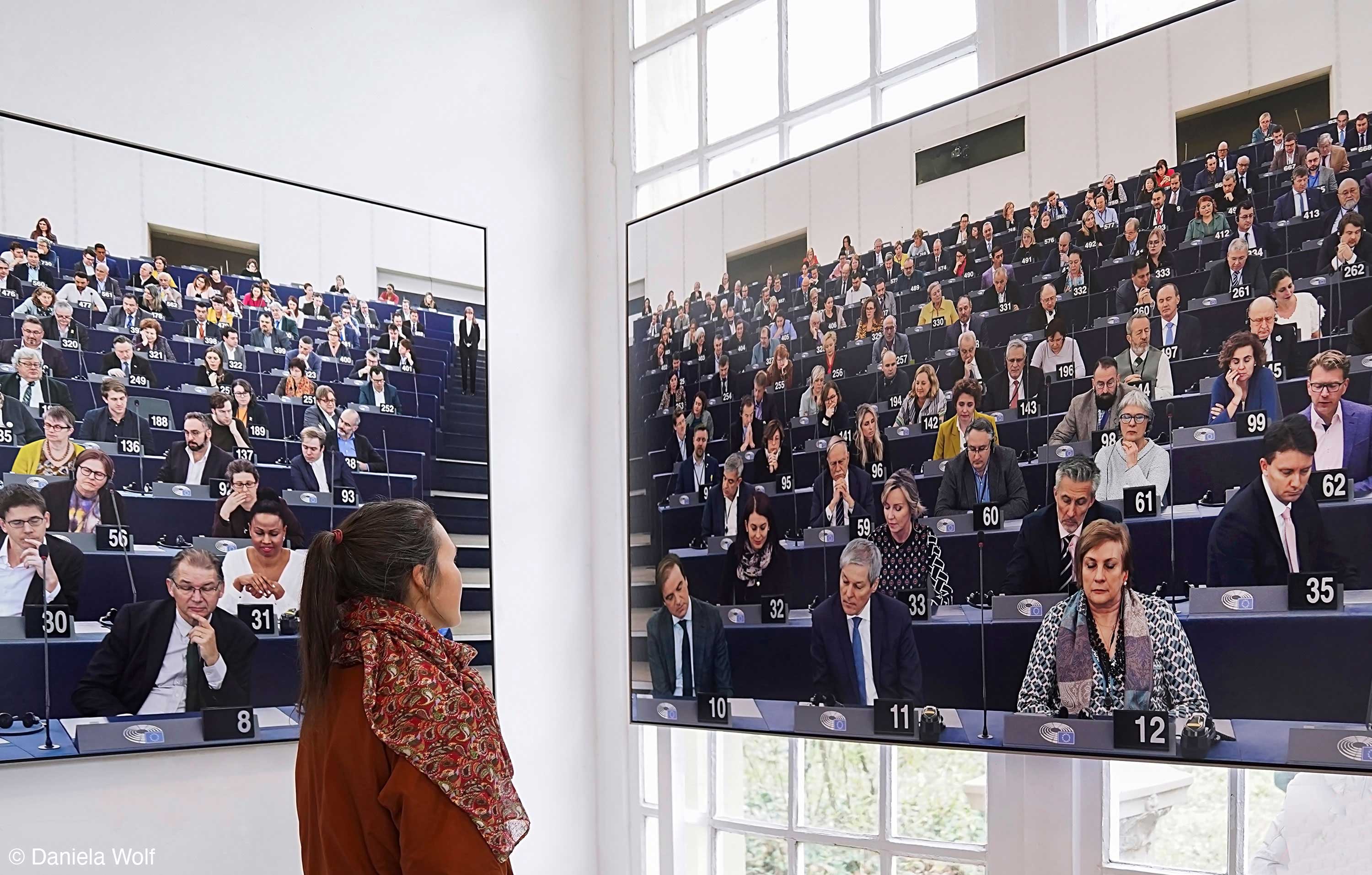 Exhibition Views:
Lieu d'Europe Strasbourg, F | 2022
(Solo Show, Opening with Vice President Rainer Wieland, MEP)
ST.ART 2022, Strasbourg, F | 2022
Kunstverein Gästezimmer Stuttgart, DE | 2022
("eh?uh!", Discussion with Andreas Glück, MEP)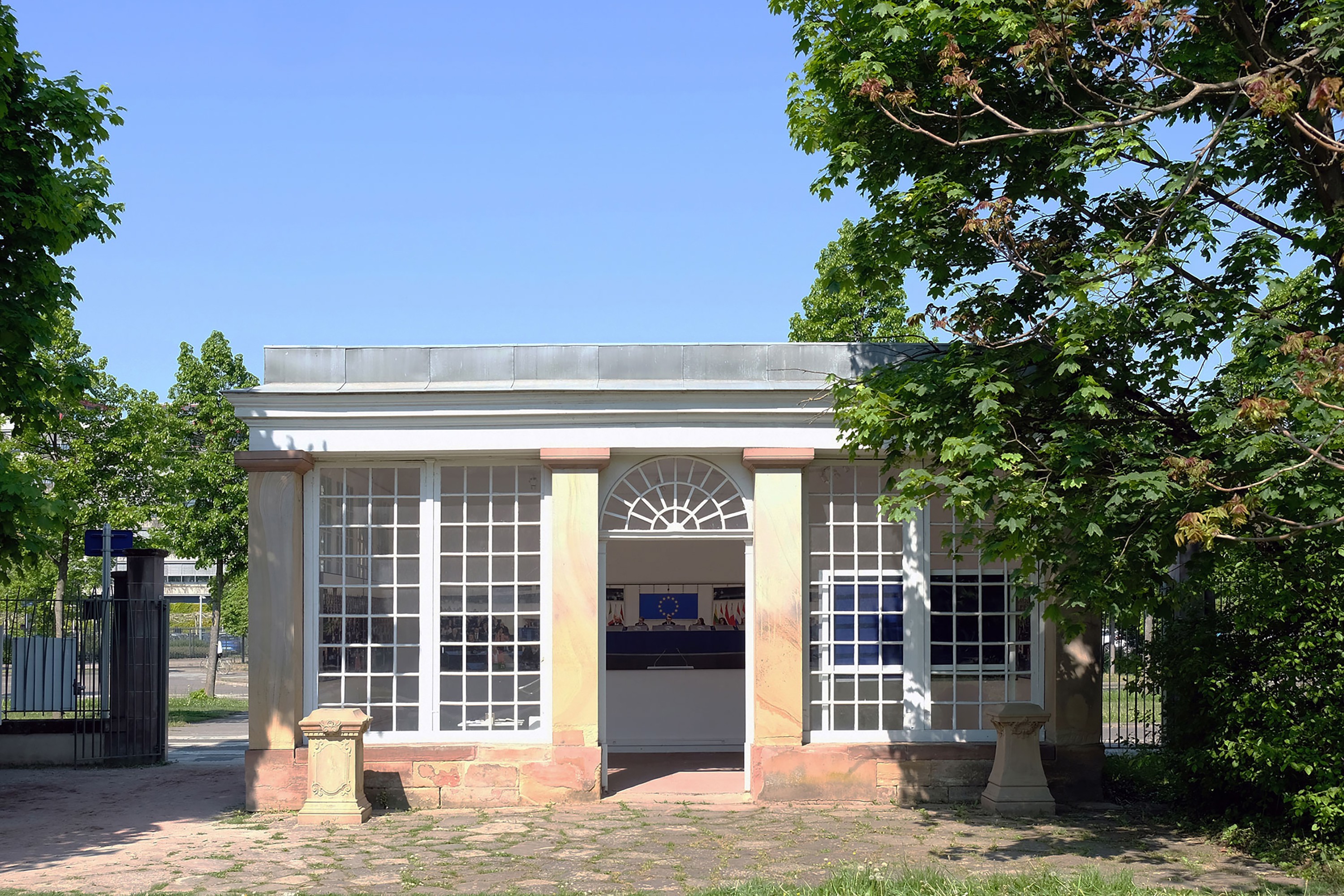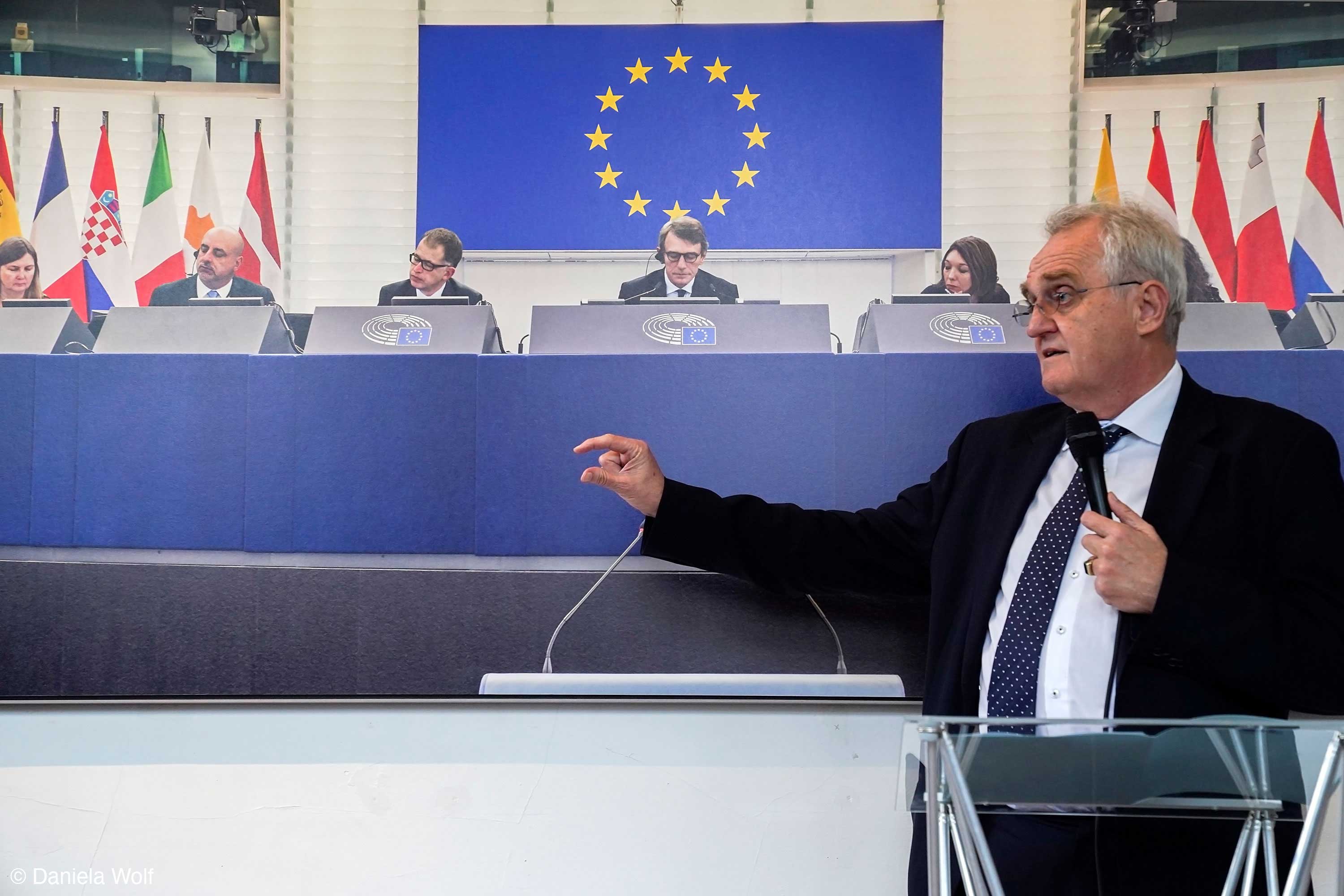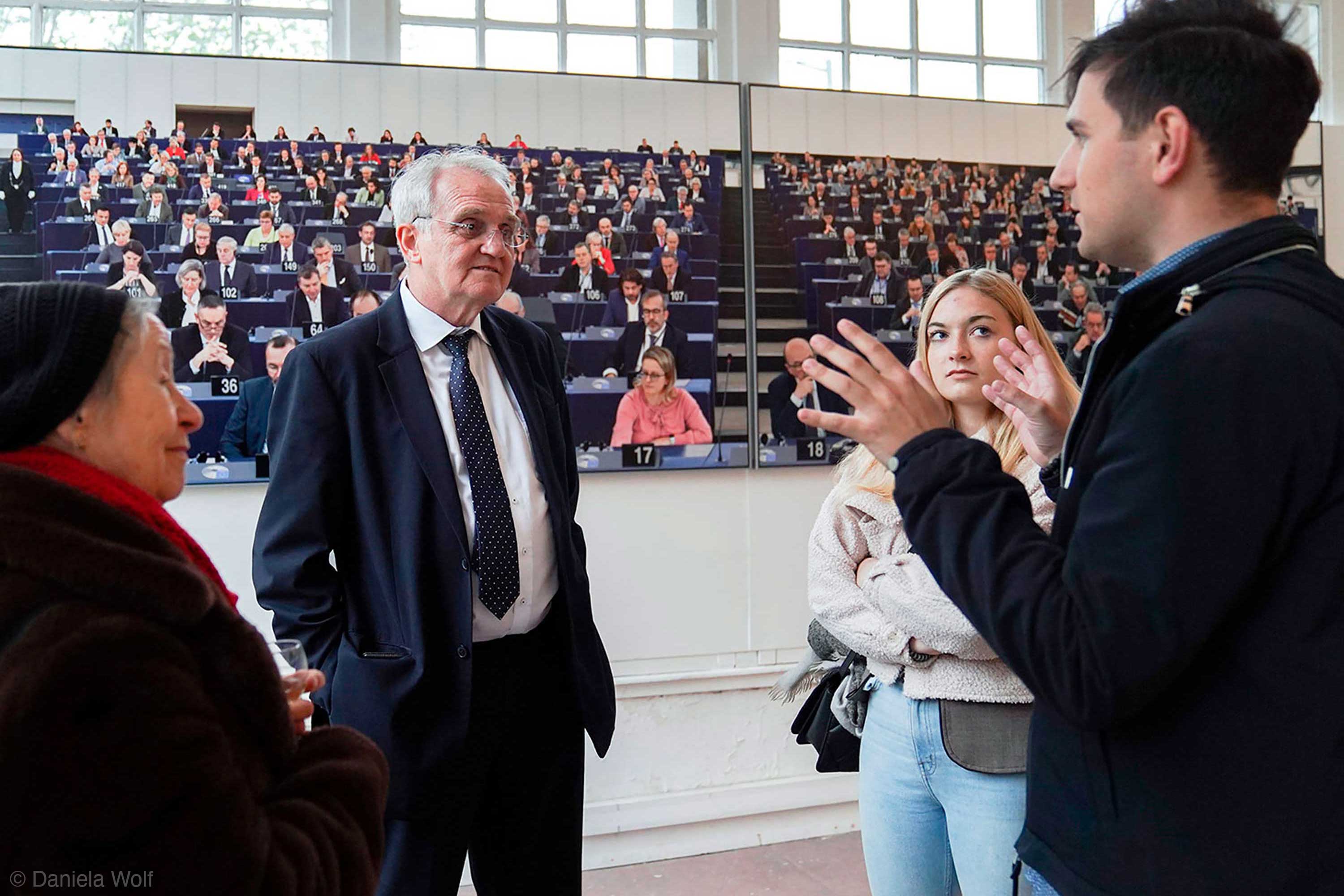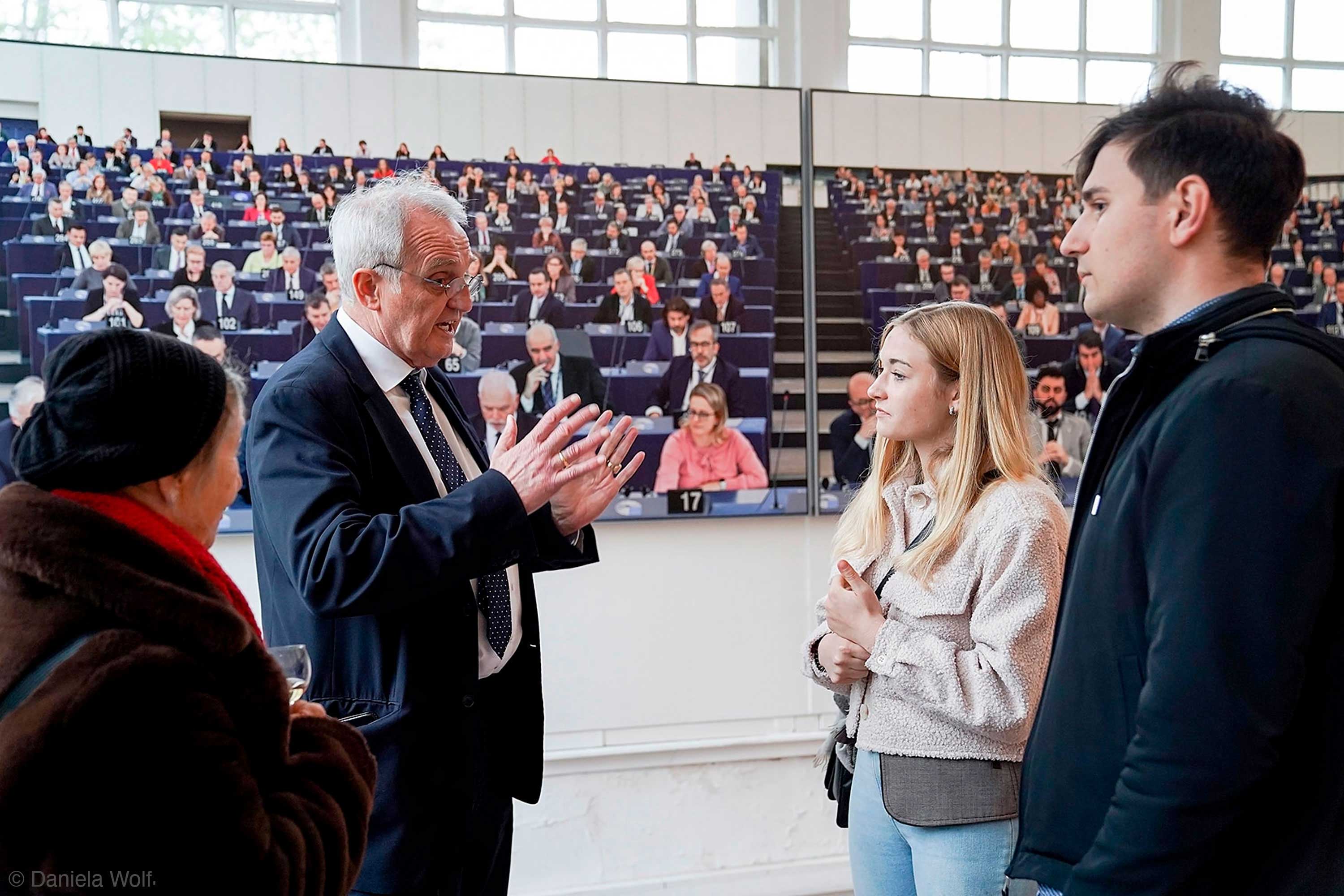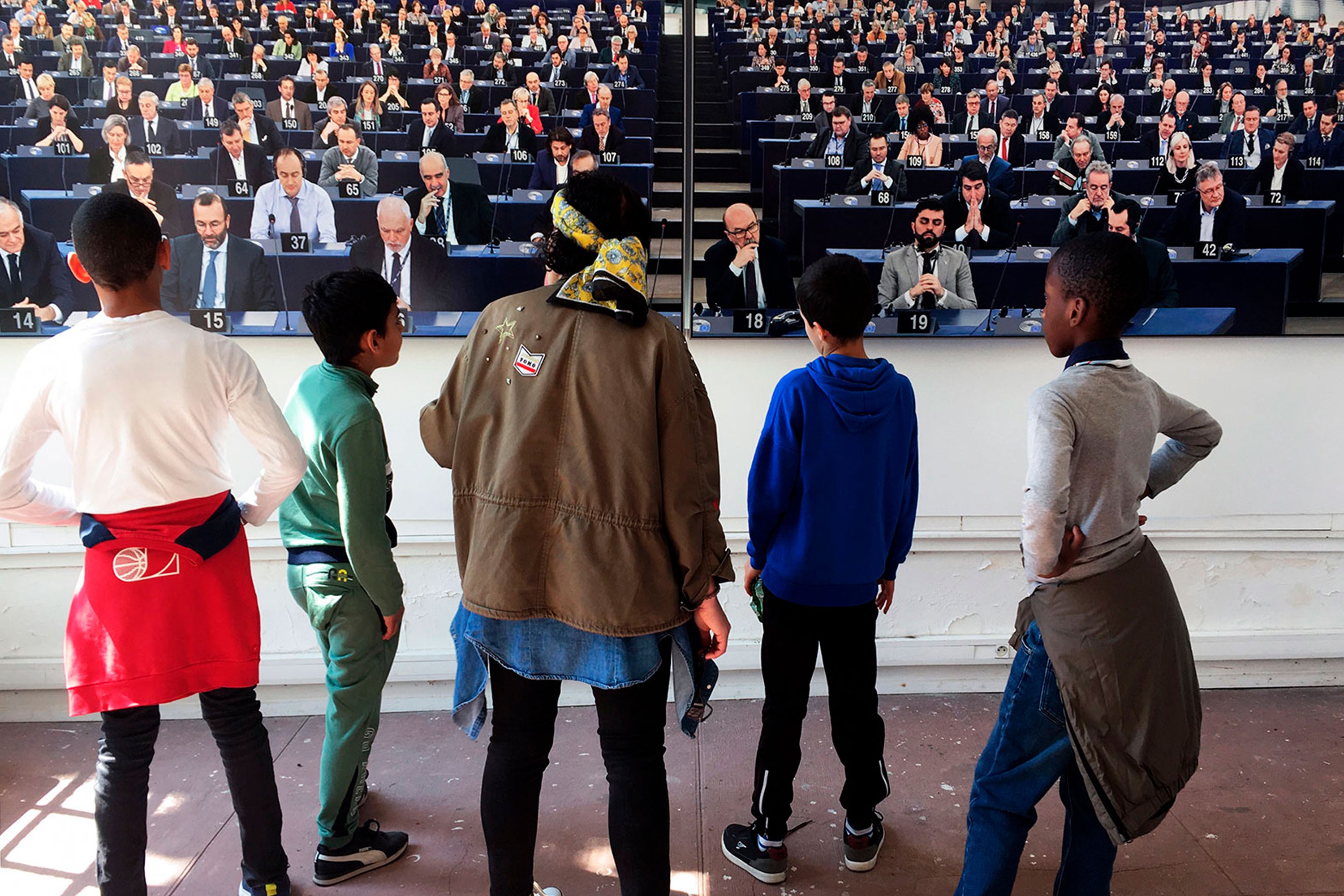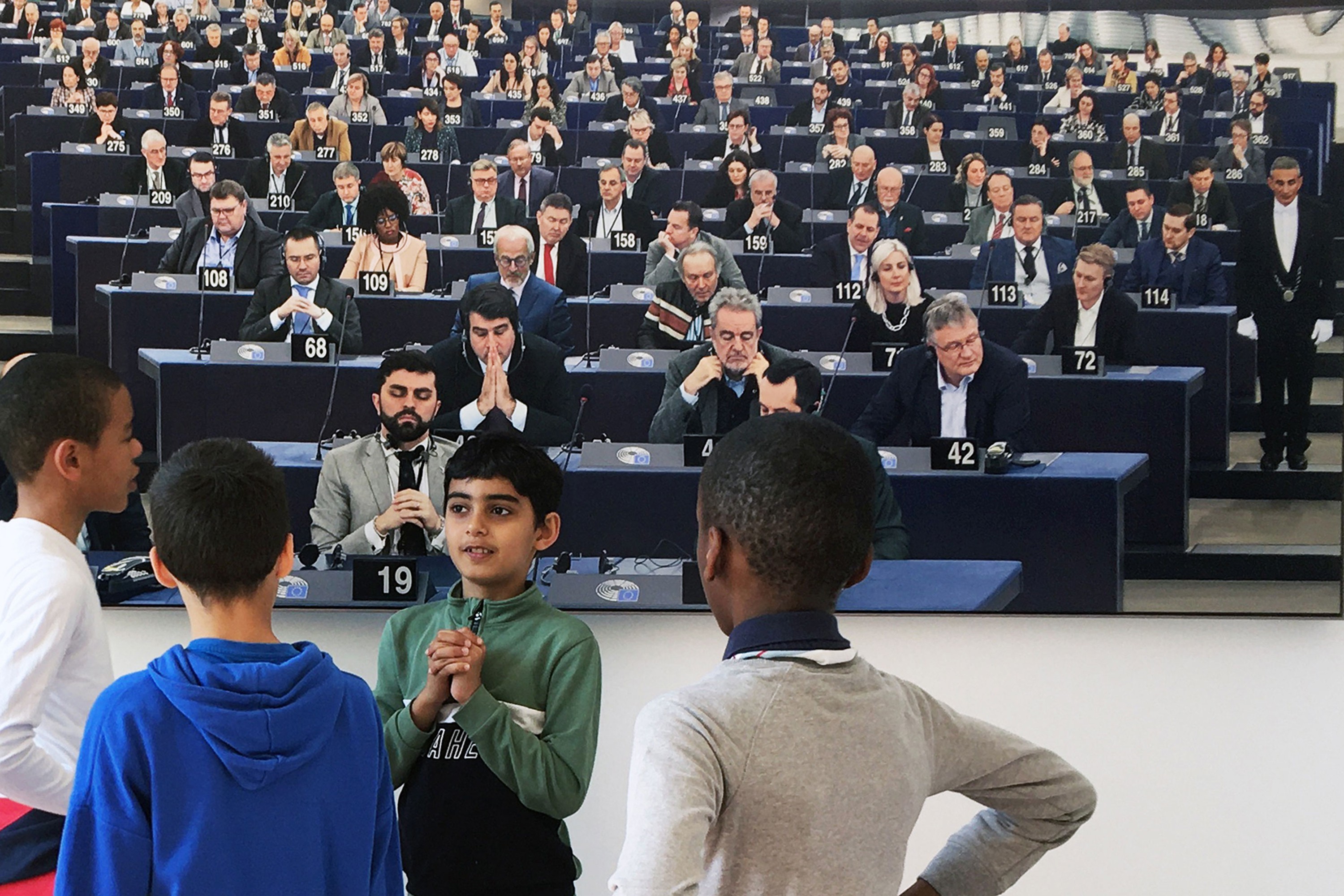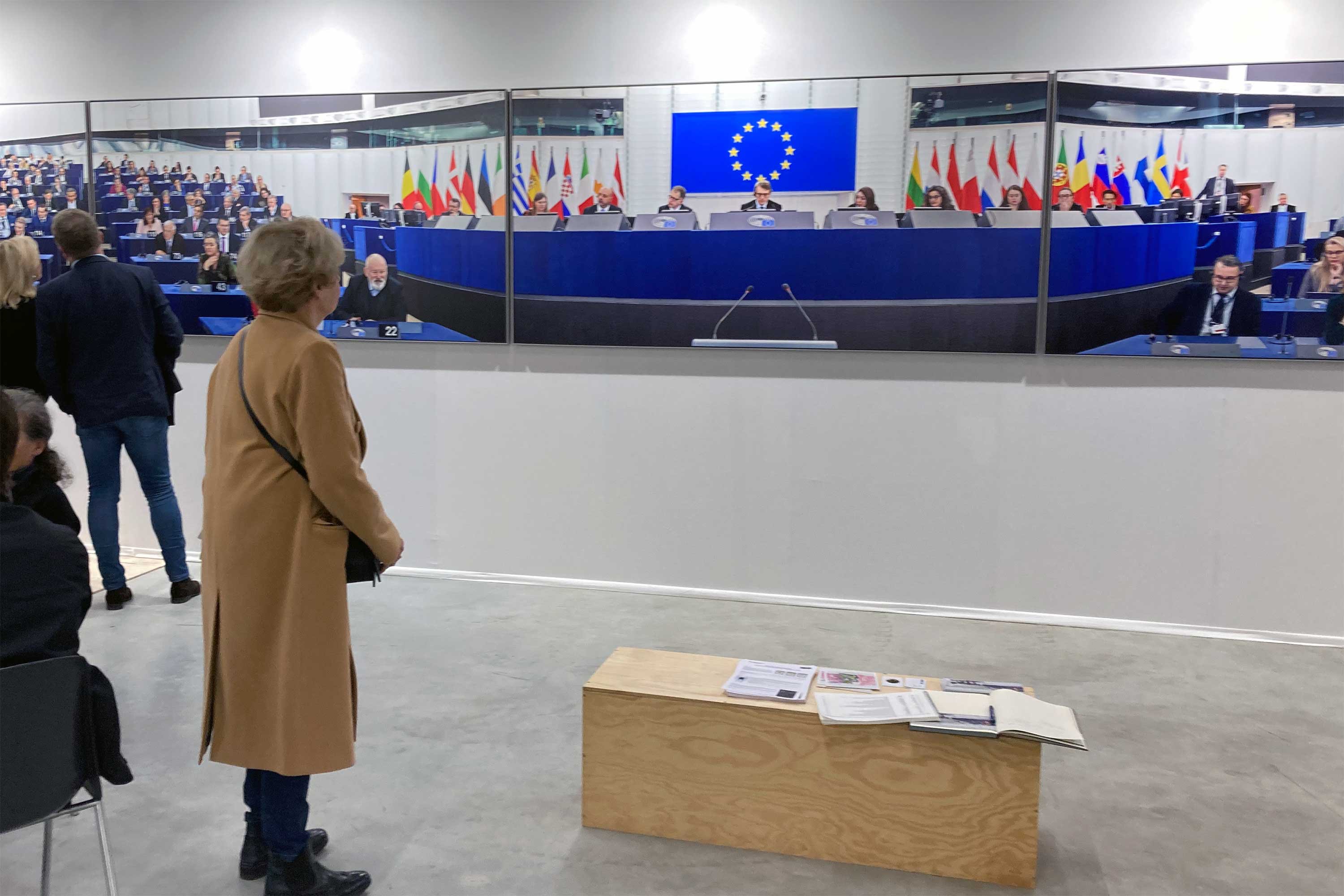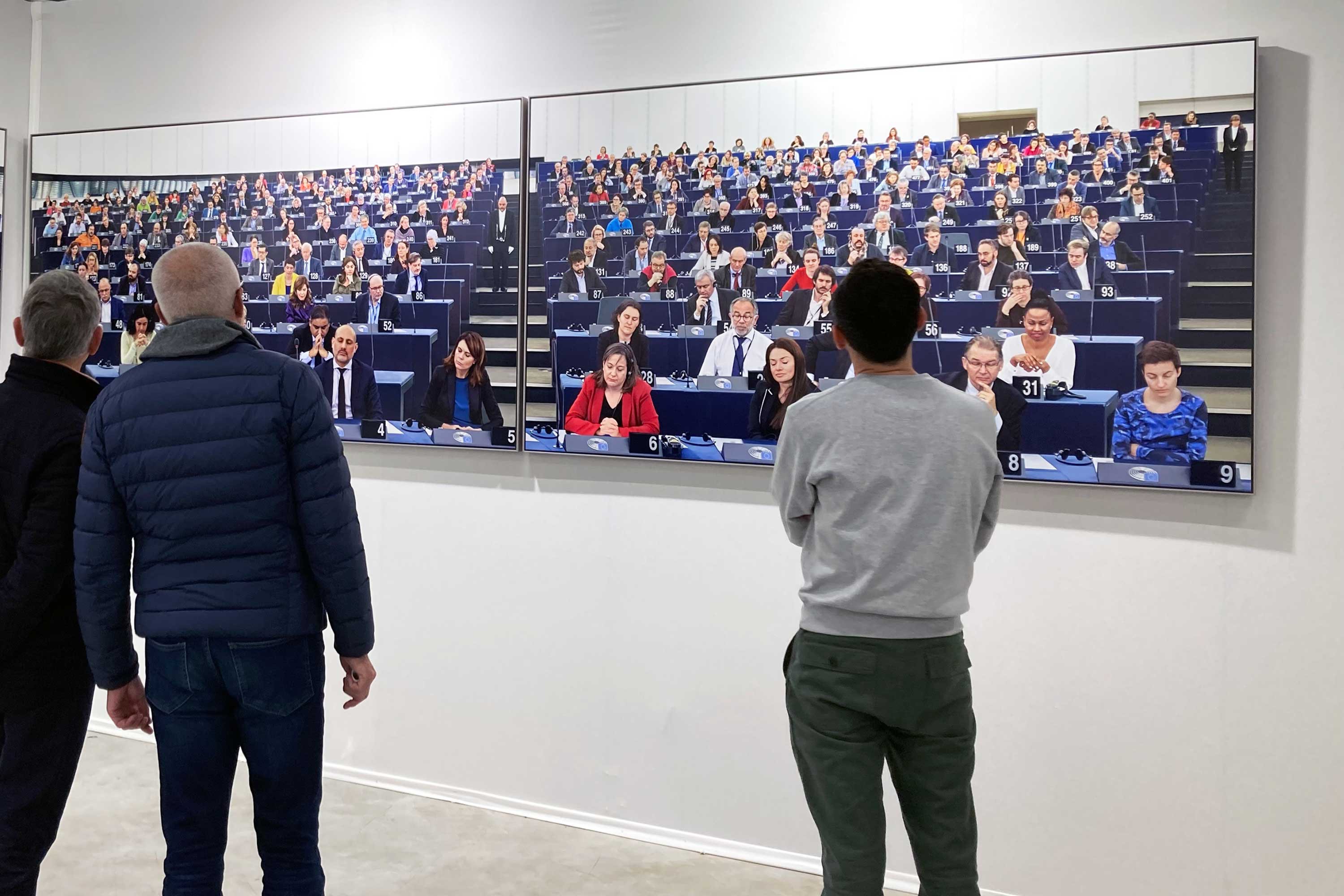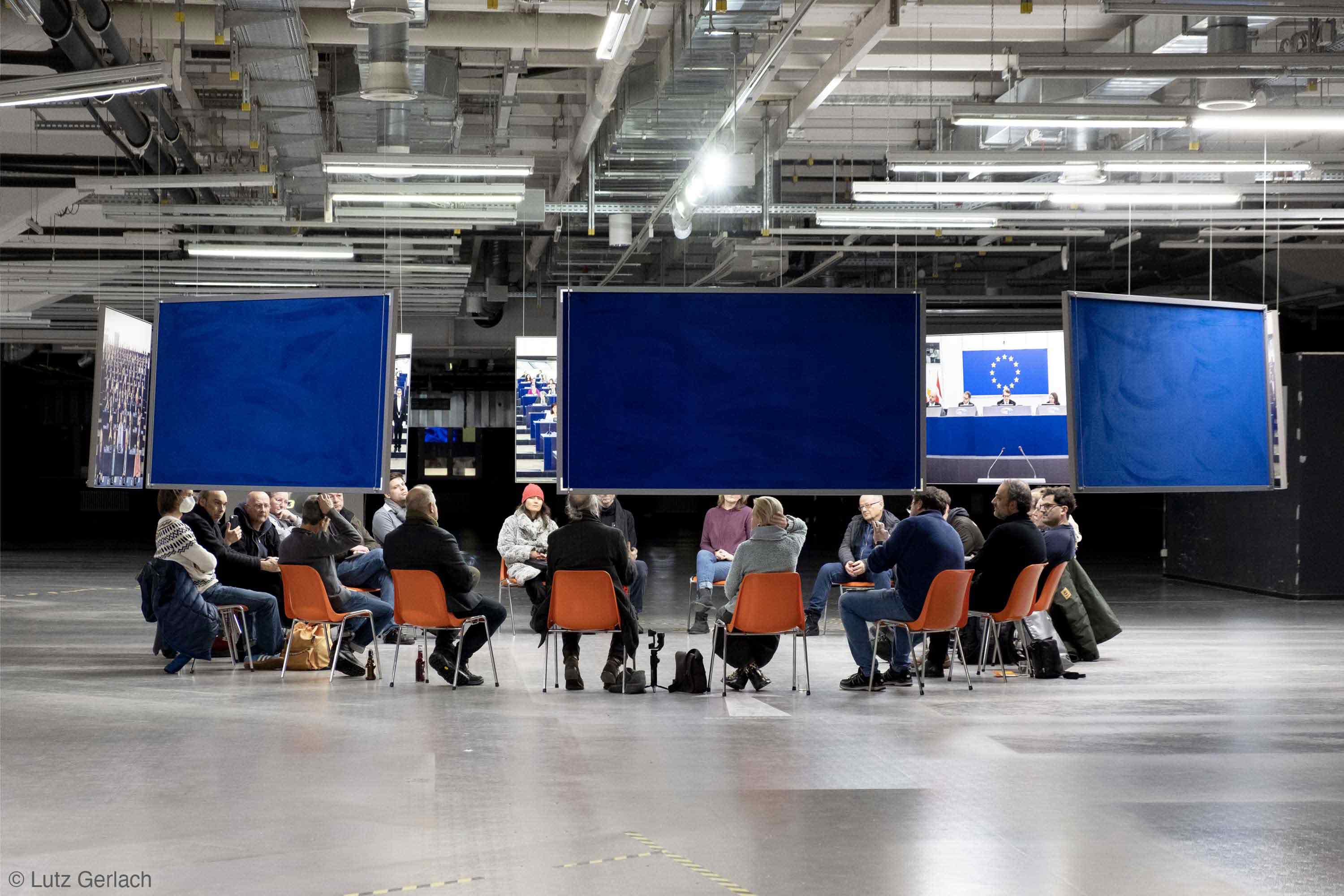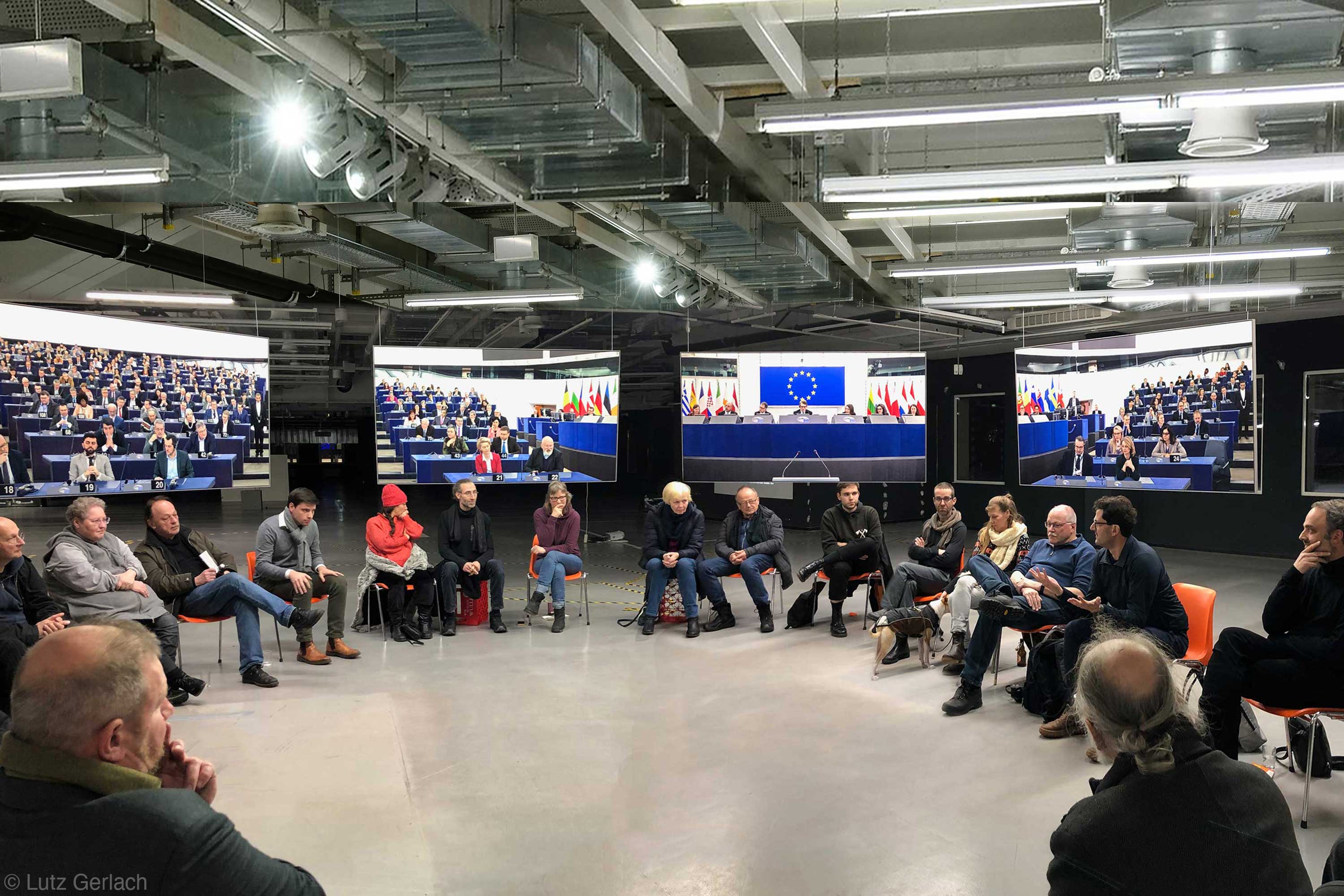 Presentations / Talks:
Begleitbüro SOUP, Stuttgart
Kunstverein Gästezimmer, Stuttgart
elseins Galerie, Stuttgart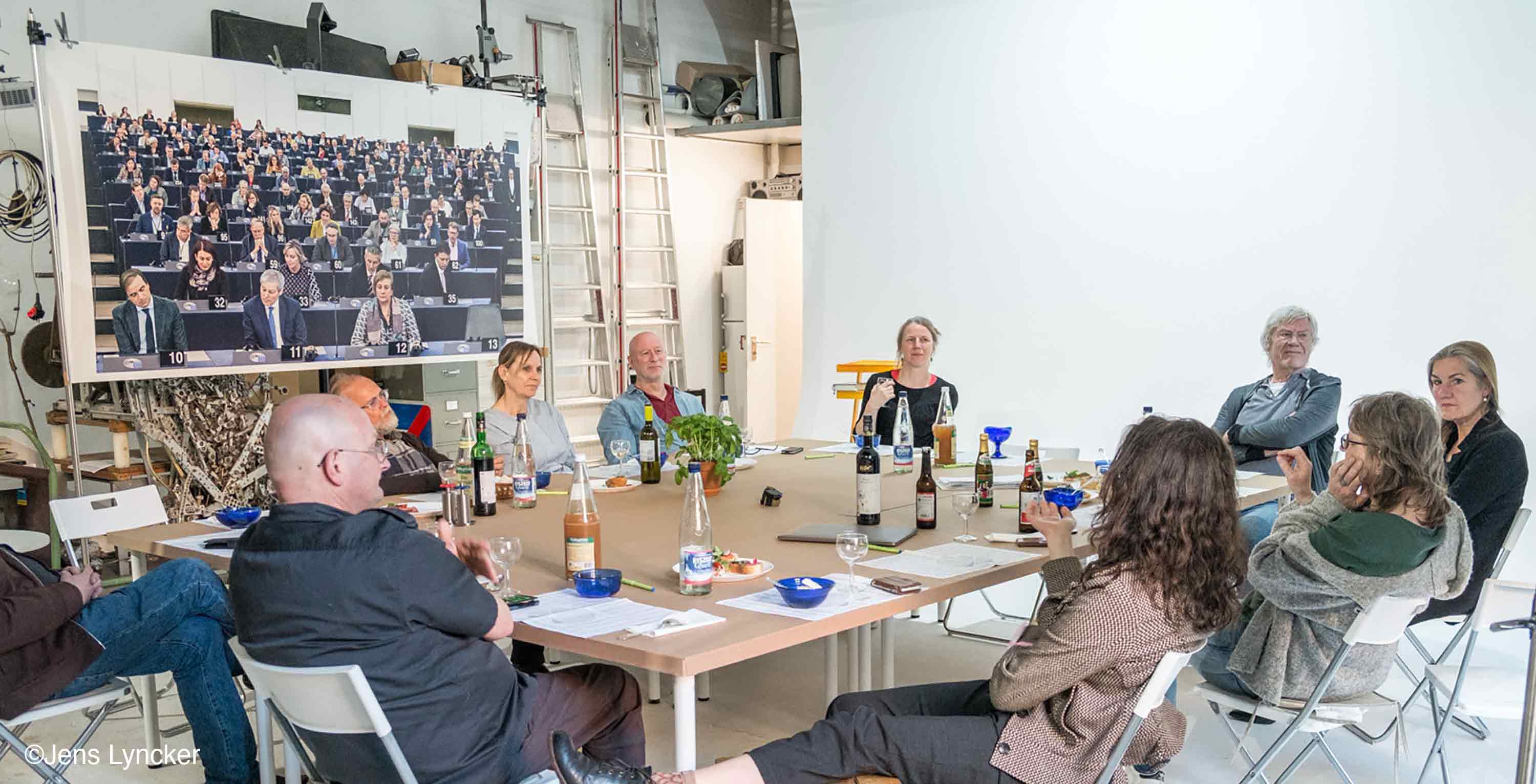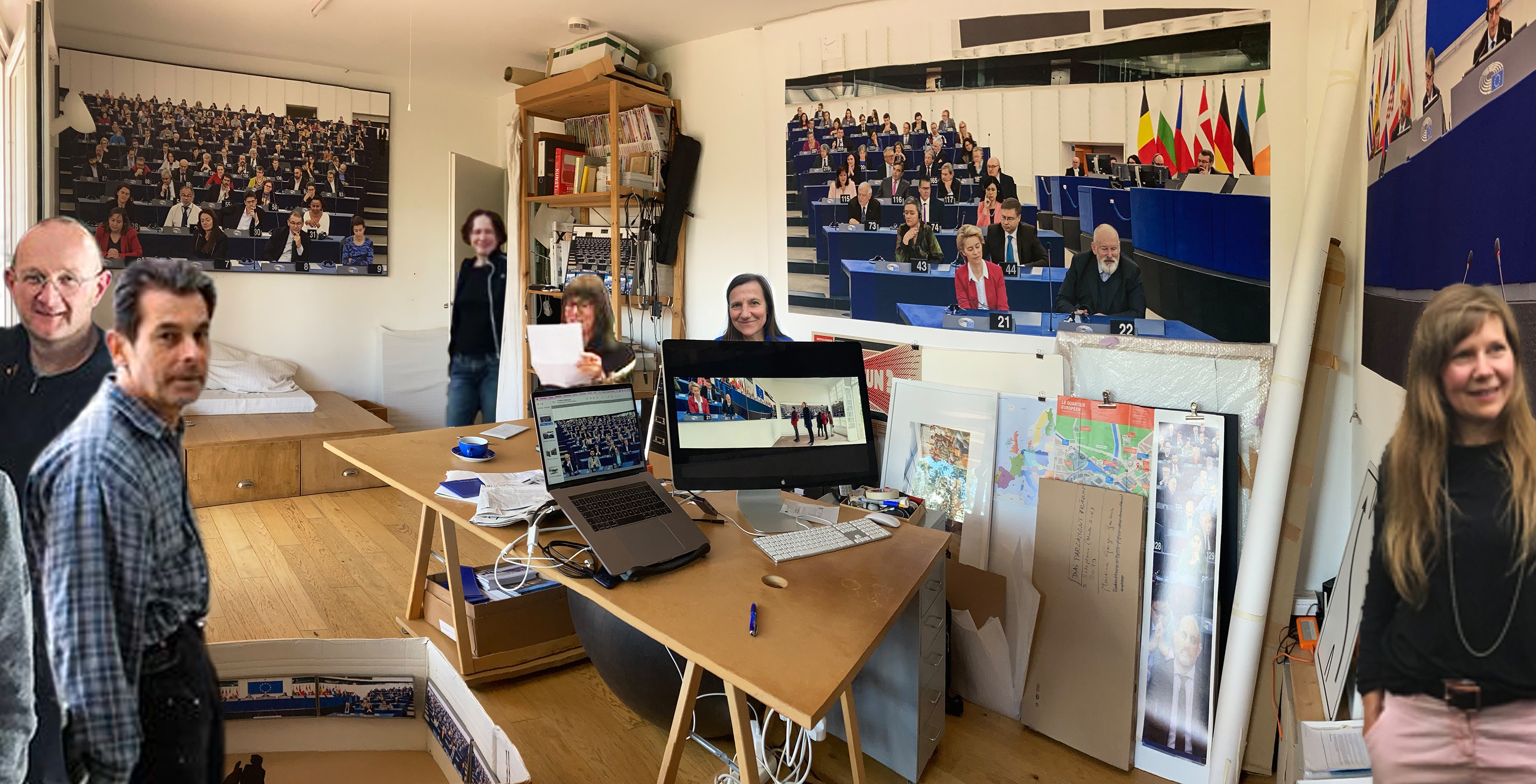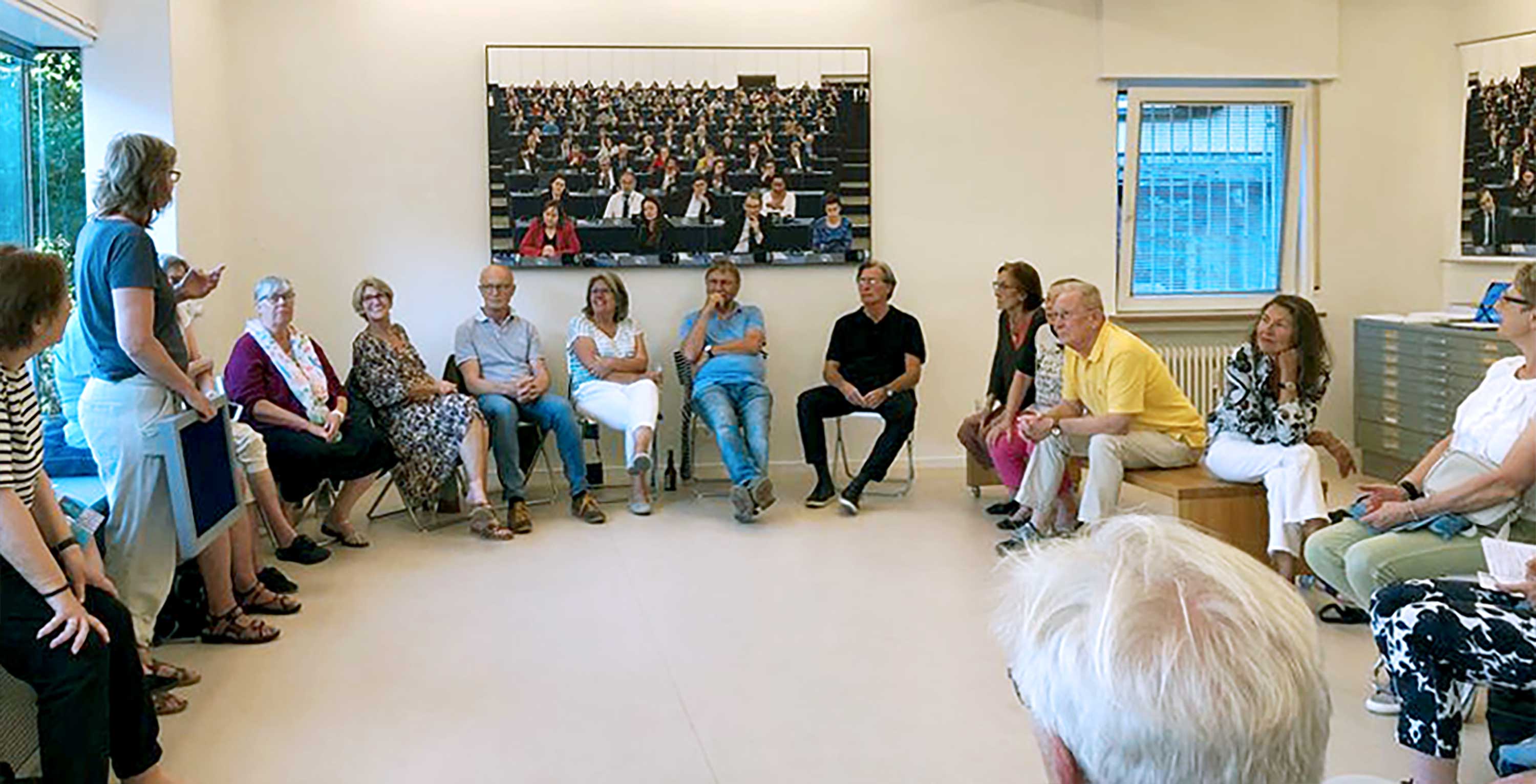 The Project Was Kindly Supported By:
City and Eurometropolis of Strasbourg, FR | City of Stuttgart, DE | GEDOK Stuttgart, DE | Haute école des arts du Rhin HEAR Strasbourg, FR | Centre Européen d'Actions Artistiques Contemporaines CEAAC Strasbourg, FR | A Scholarship from the Ministry of Science, Research and Arts Baden-Württemberg, DE

Download Portfolio "The Parliament Dreams"