The Parliament Dreams
A Poetic Picture of the European Parliament

Could a picture revive the much invoked "Dream of Europe"? A romantic, desired image that depicts the Representatives of the European citizens, the Council and the Commission dreaming shoulder to shoulder? The photomontage reproduces documentary exactly such an exemplary plenary session; all 830 participants have their eyes closed, looking within themselves. The individual portraits were photographed during the sessions (Oct. 2019 - Feb. 2020). As soon as someone in the plenary hall had a present and at the same time relaxed posture, I shot countless series of pictures. The most beautiful snapshot with closed eyes was mounted in the shot of the empty plenary hall, so that in the end the citizens* see the most appealing, thoughtful and discussion-triggering plenary session possible.
Photo Installation | 2022
Digital Photo Montage
8 Digital Prints Fine Art
Ilford Golfibre Rag on dibond
Formats 1.22 m x 2,00 to 2.40 m
Surface wax sealed
Wooden frame, grey
Back side cotton velvet, ultramarine blue

The work can be installed on the wall
(total length in a row 18.70 m)
or hanging/standing as a circle
(8.30 m diameter)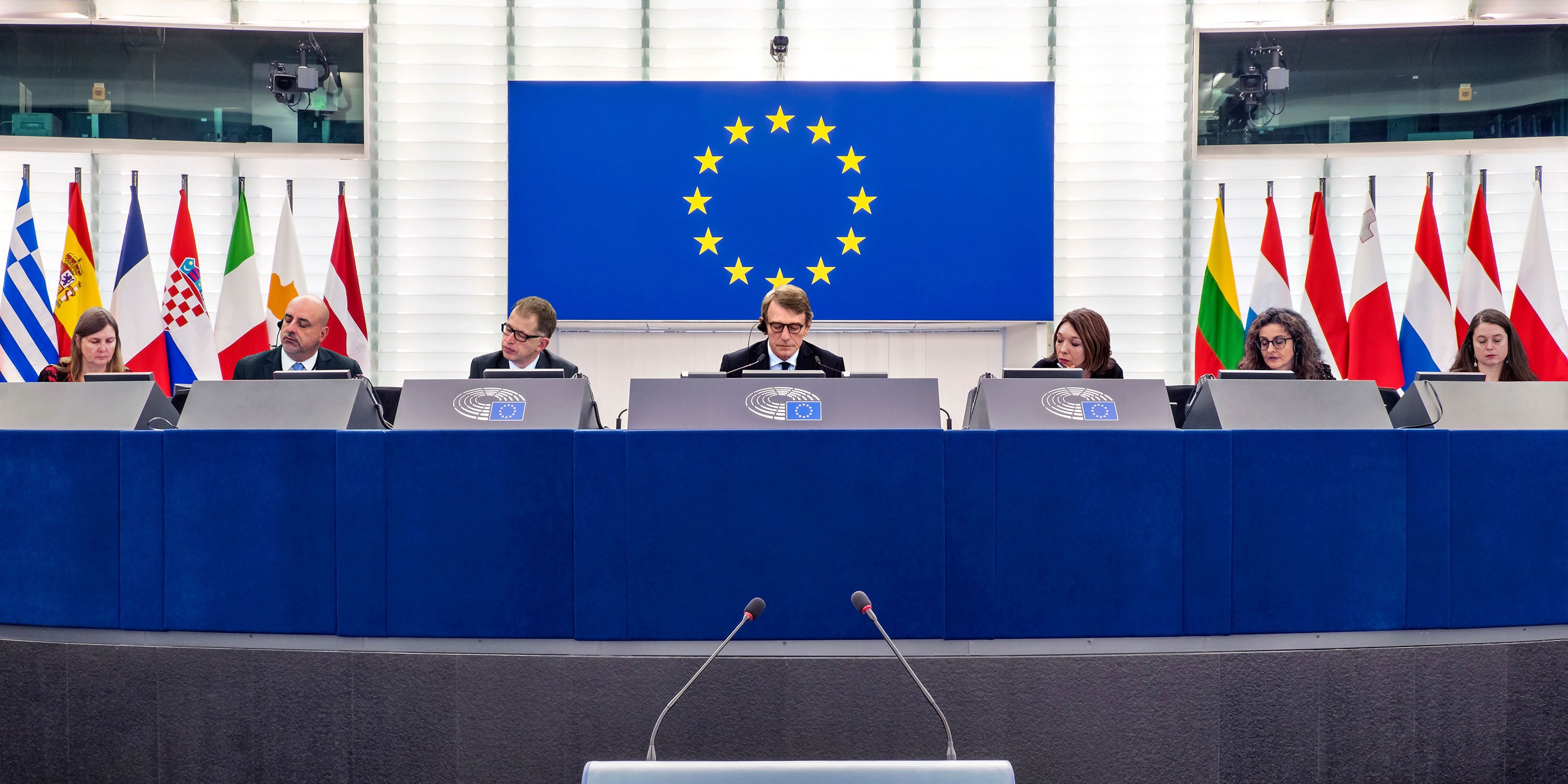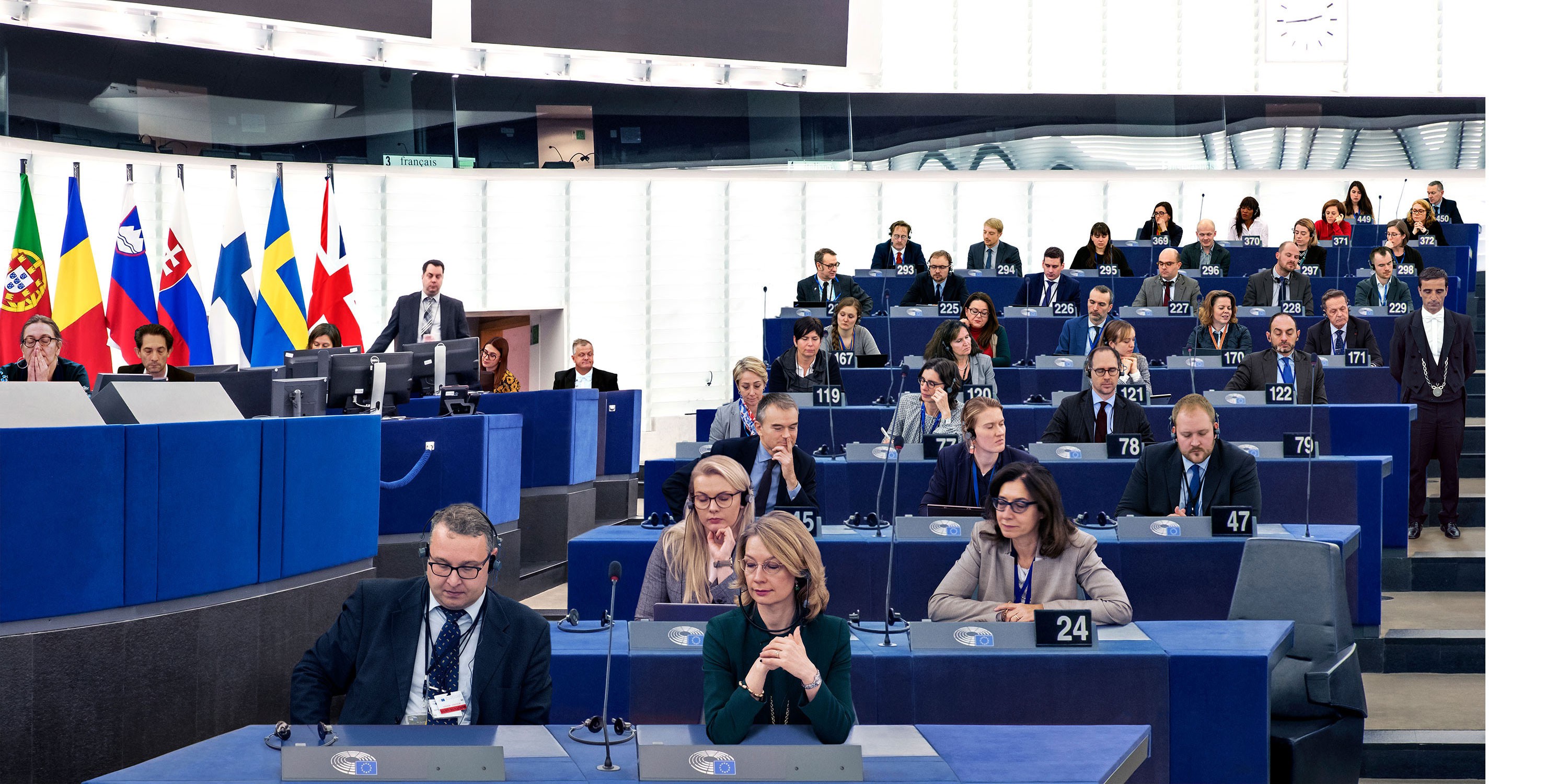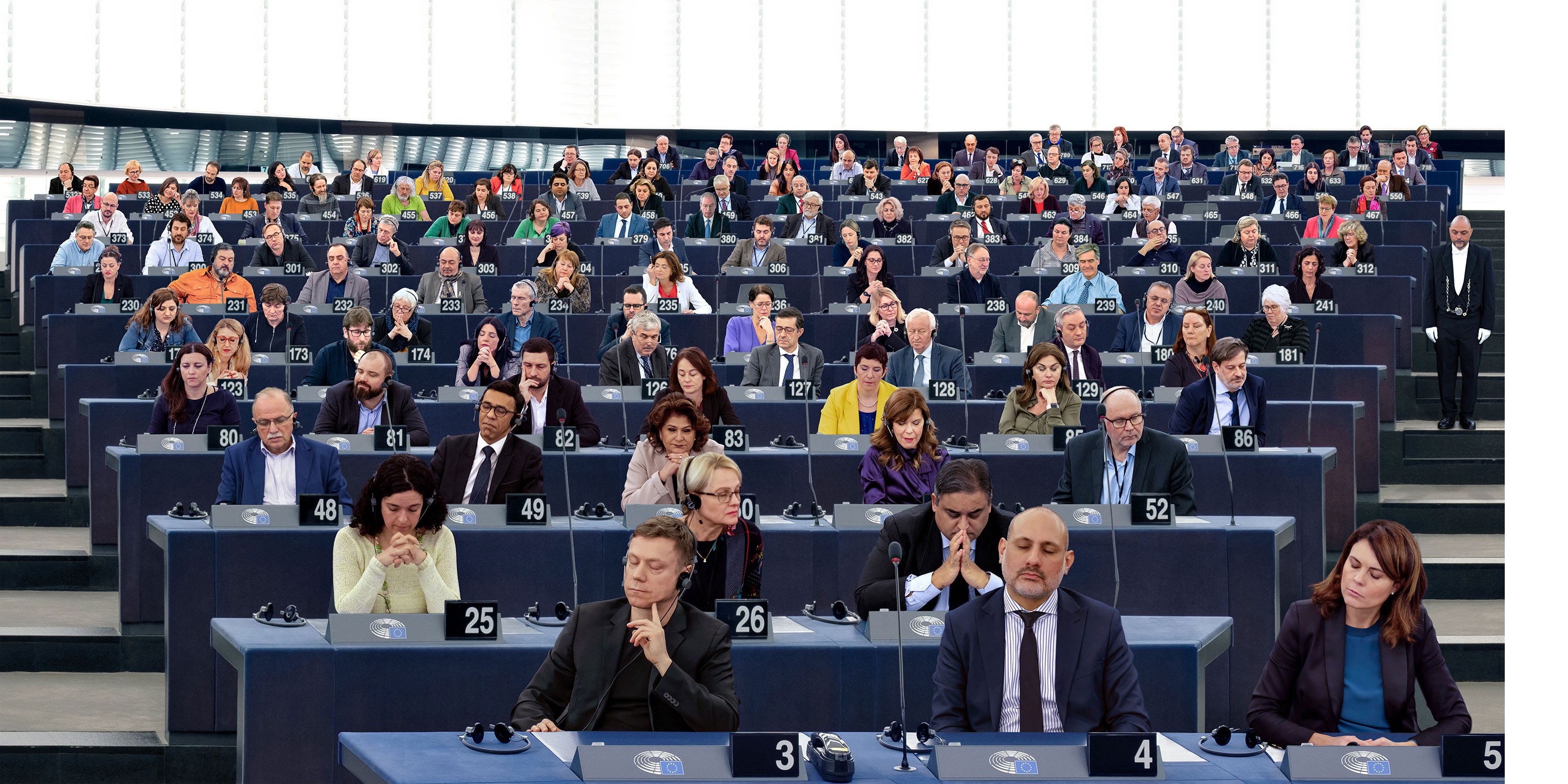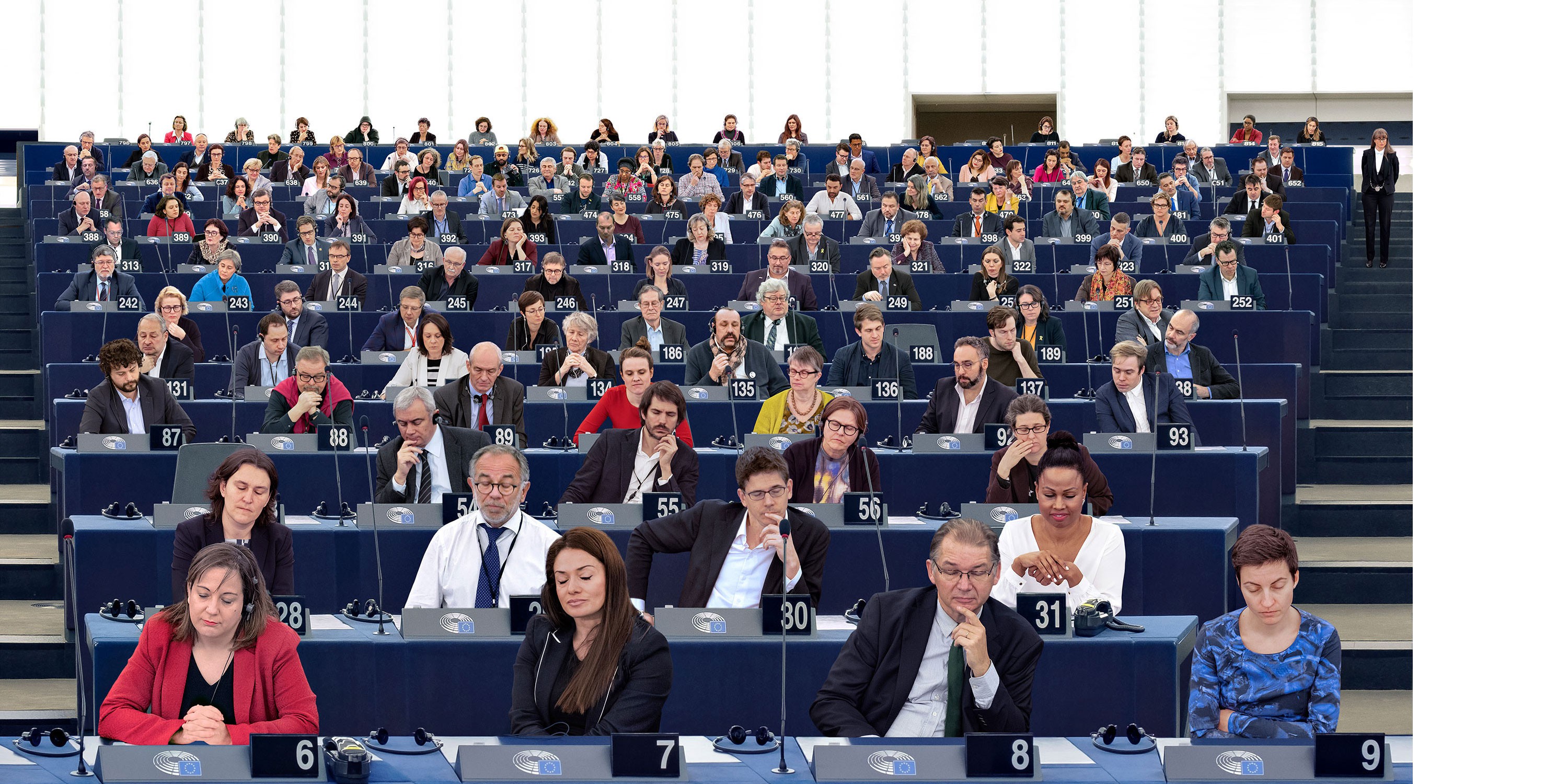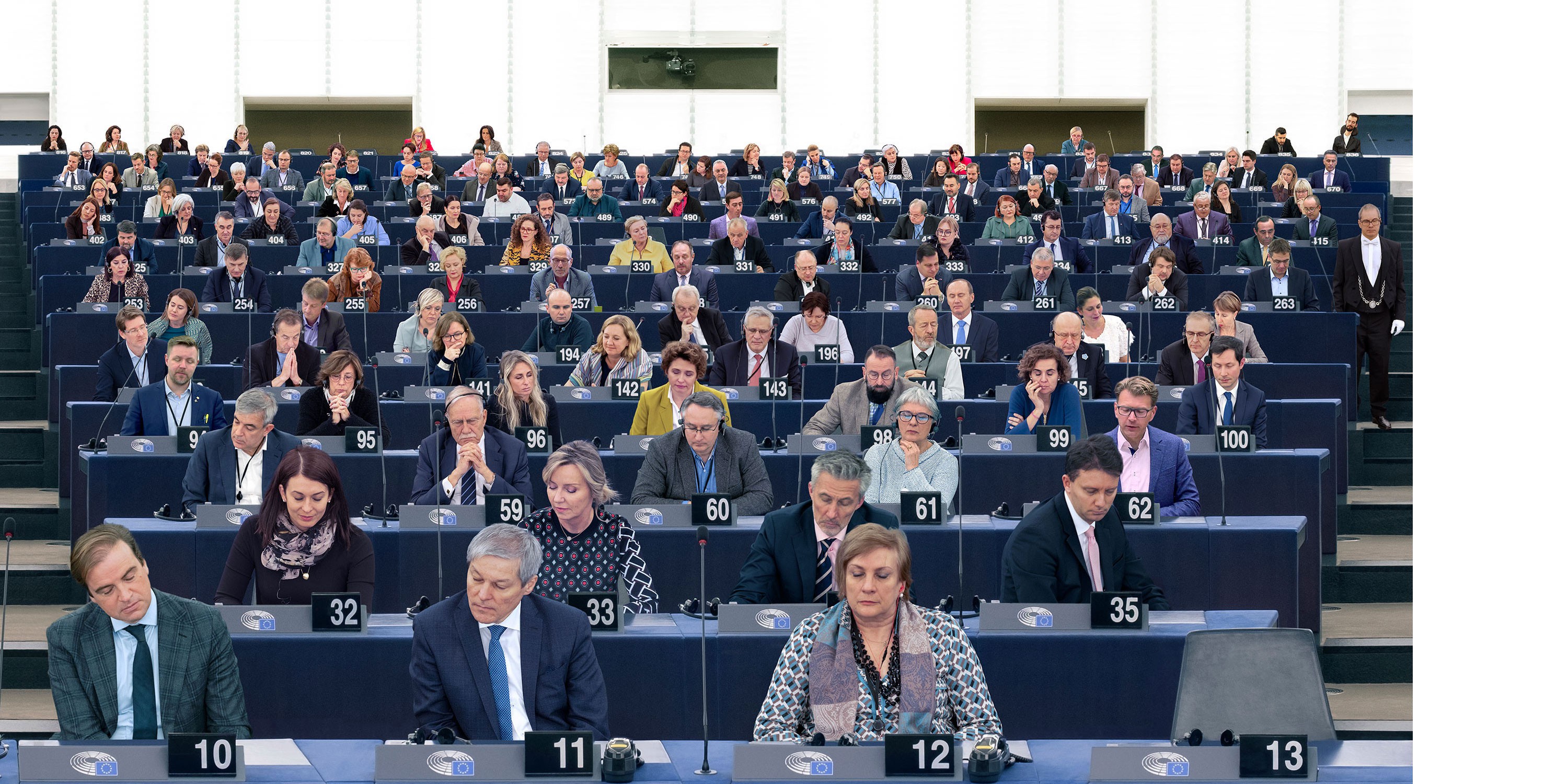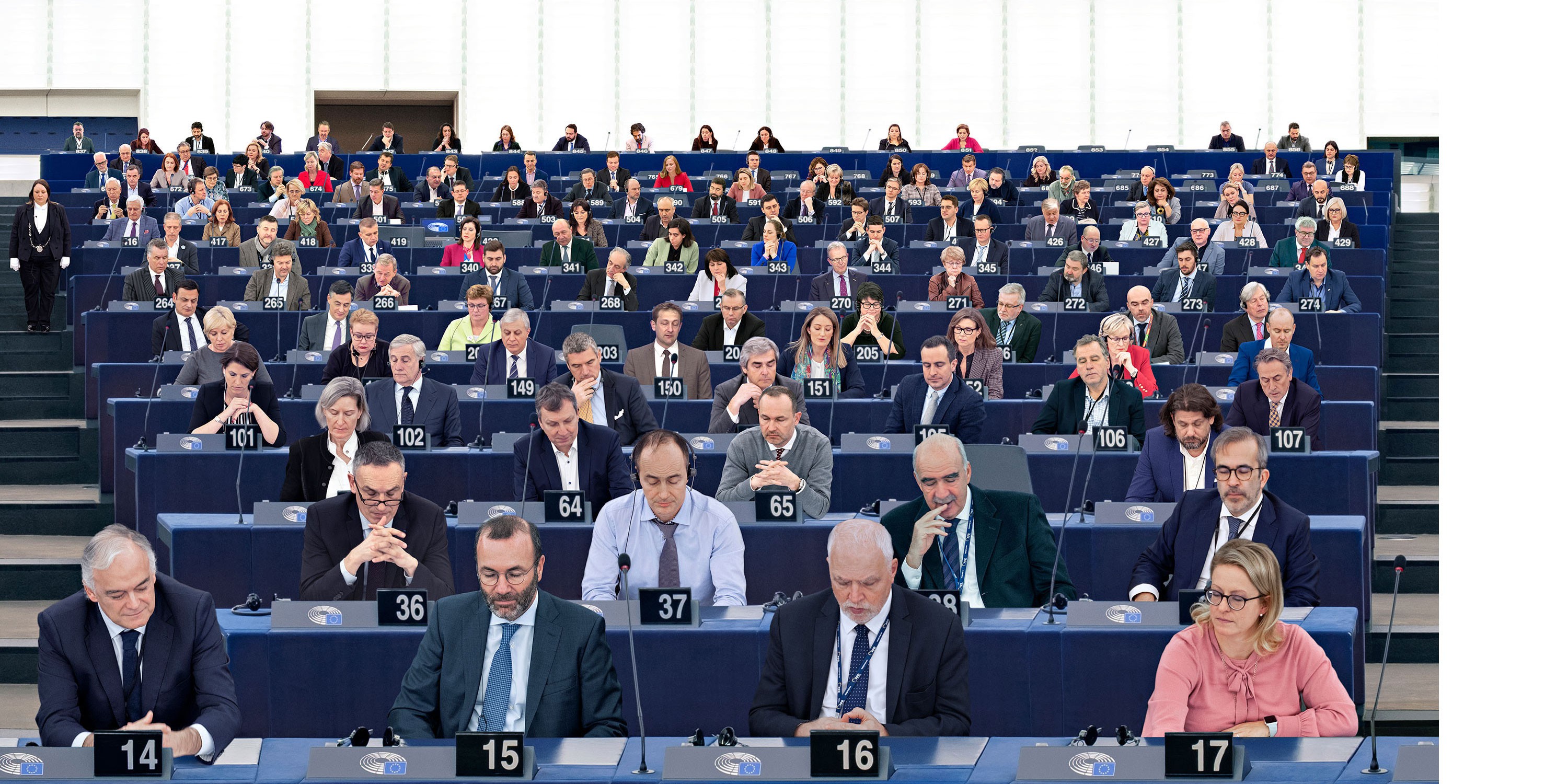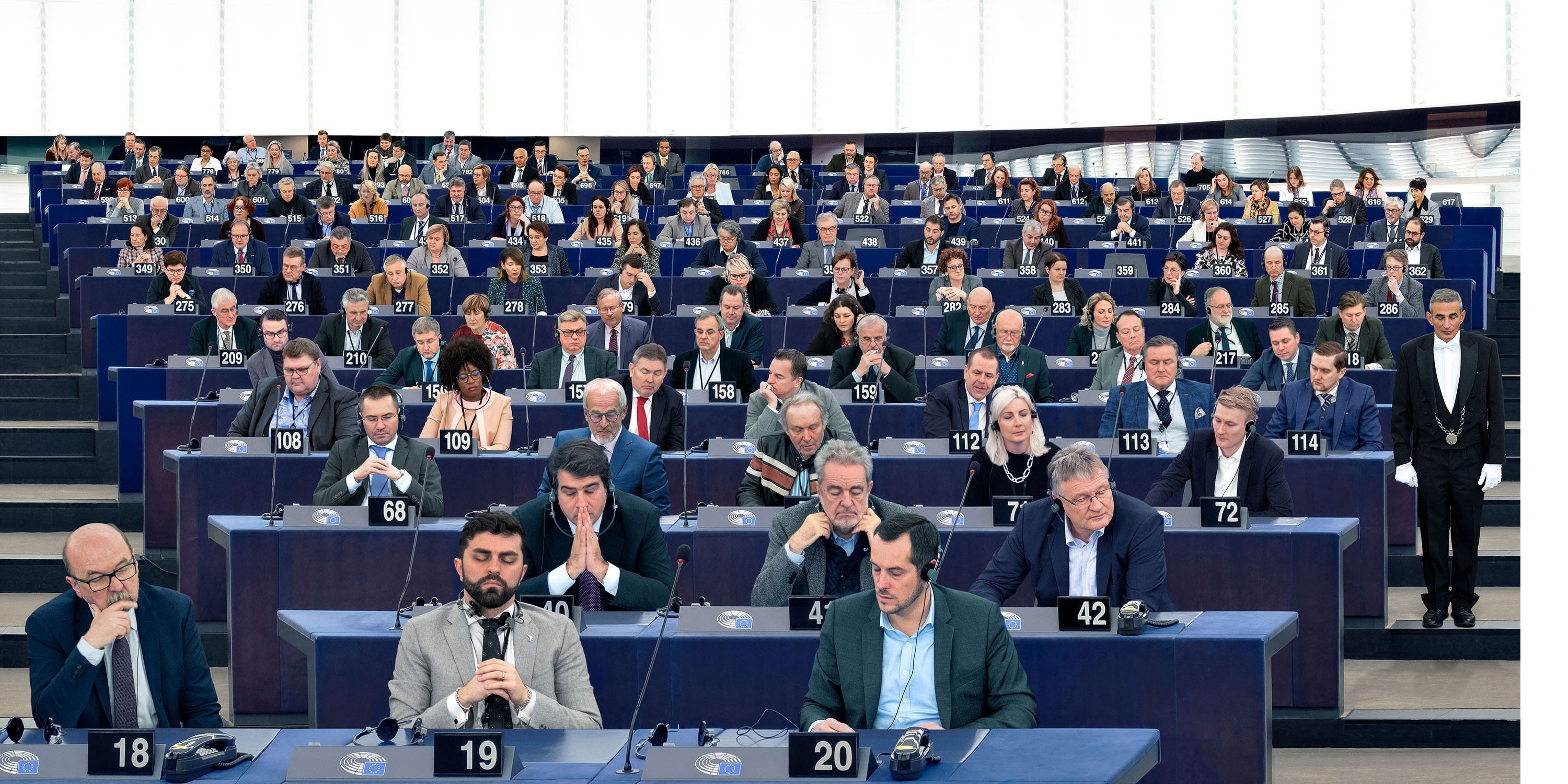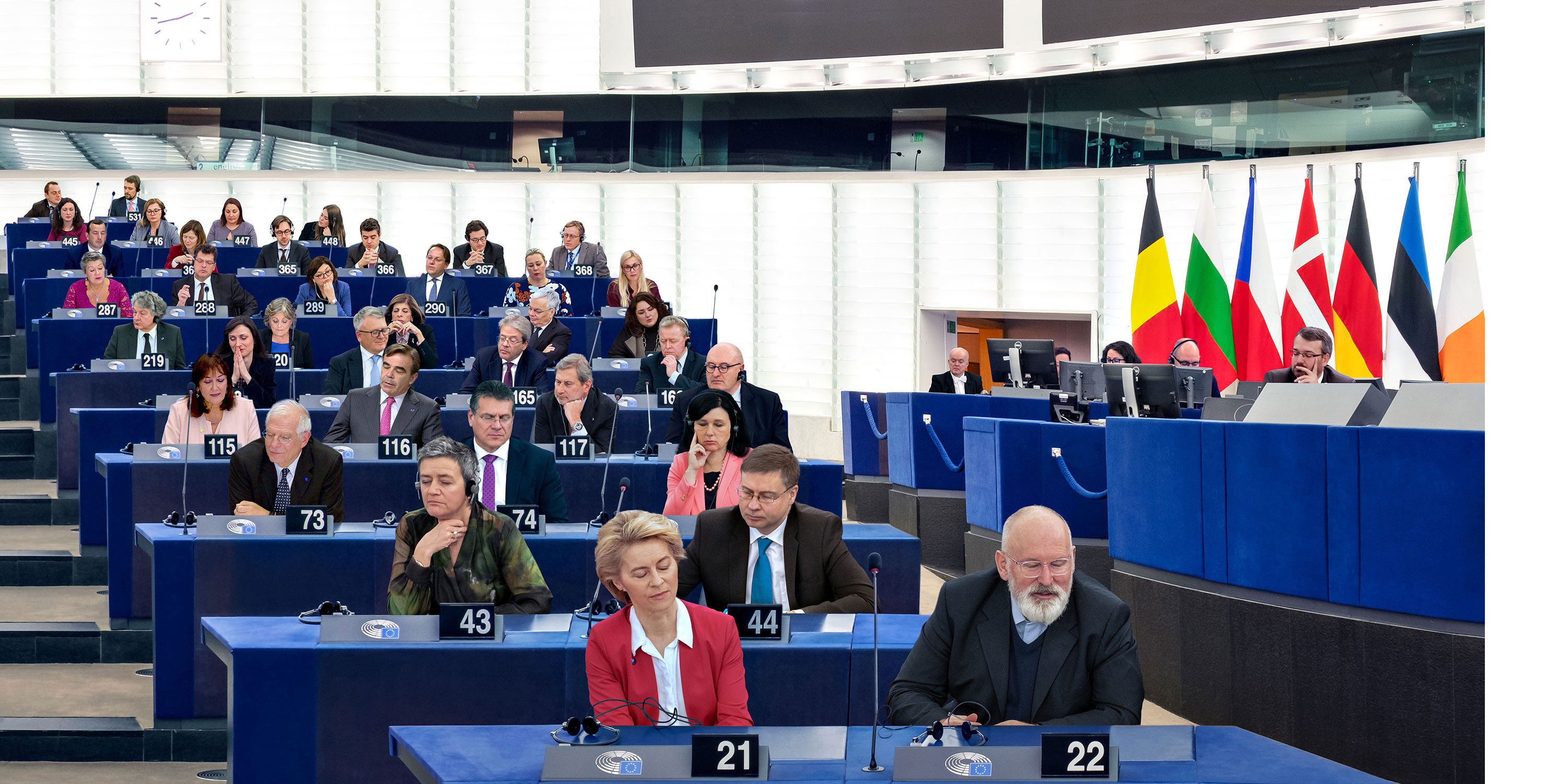 Exhibition Views:
"eh?uh!", Kunstverein Gästezimmer, 01.-17.12.2022, Stuttgart | DE
ST.ART, 24.-27.11.2022, Strasbourg | F
"Le Parlement rêve. Un tableau poétique du Parlement européen"
Lieu d'Europe, 05.04.-15.05.2022, Strasbourg | F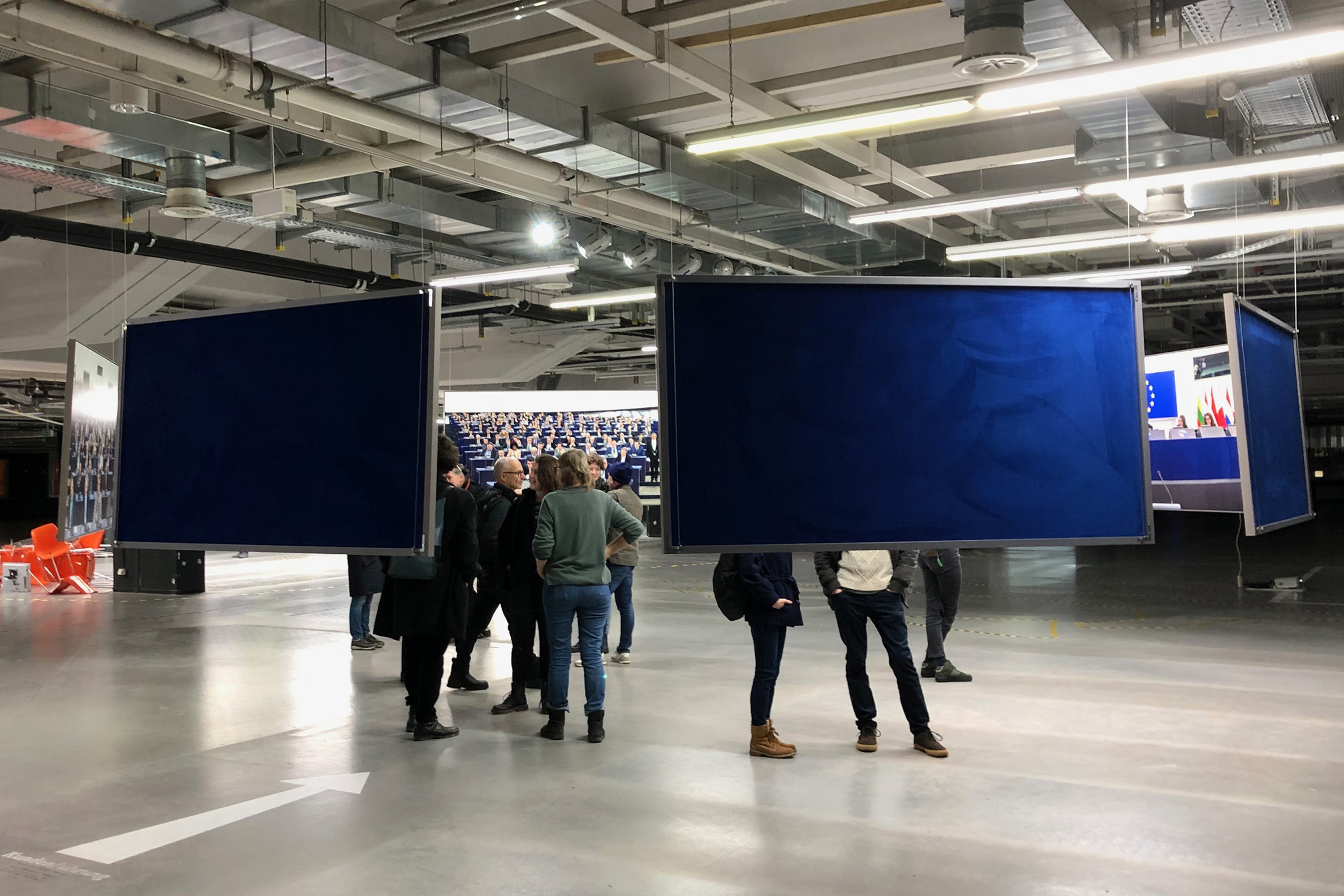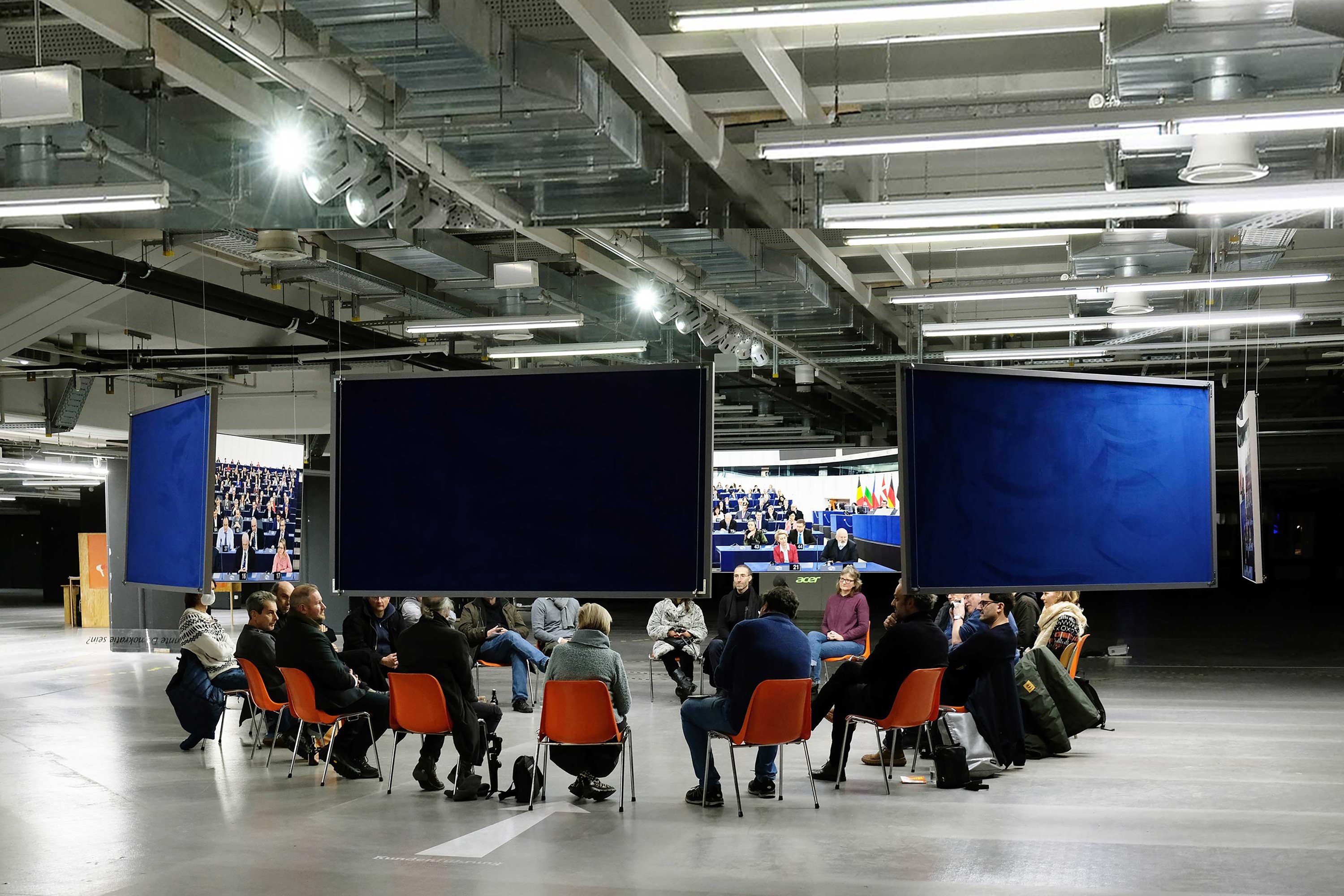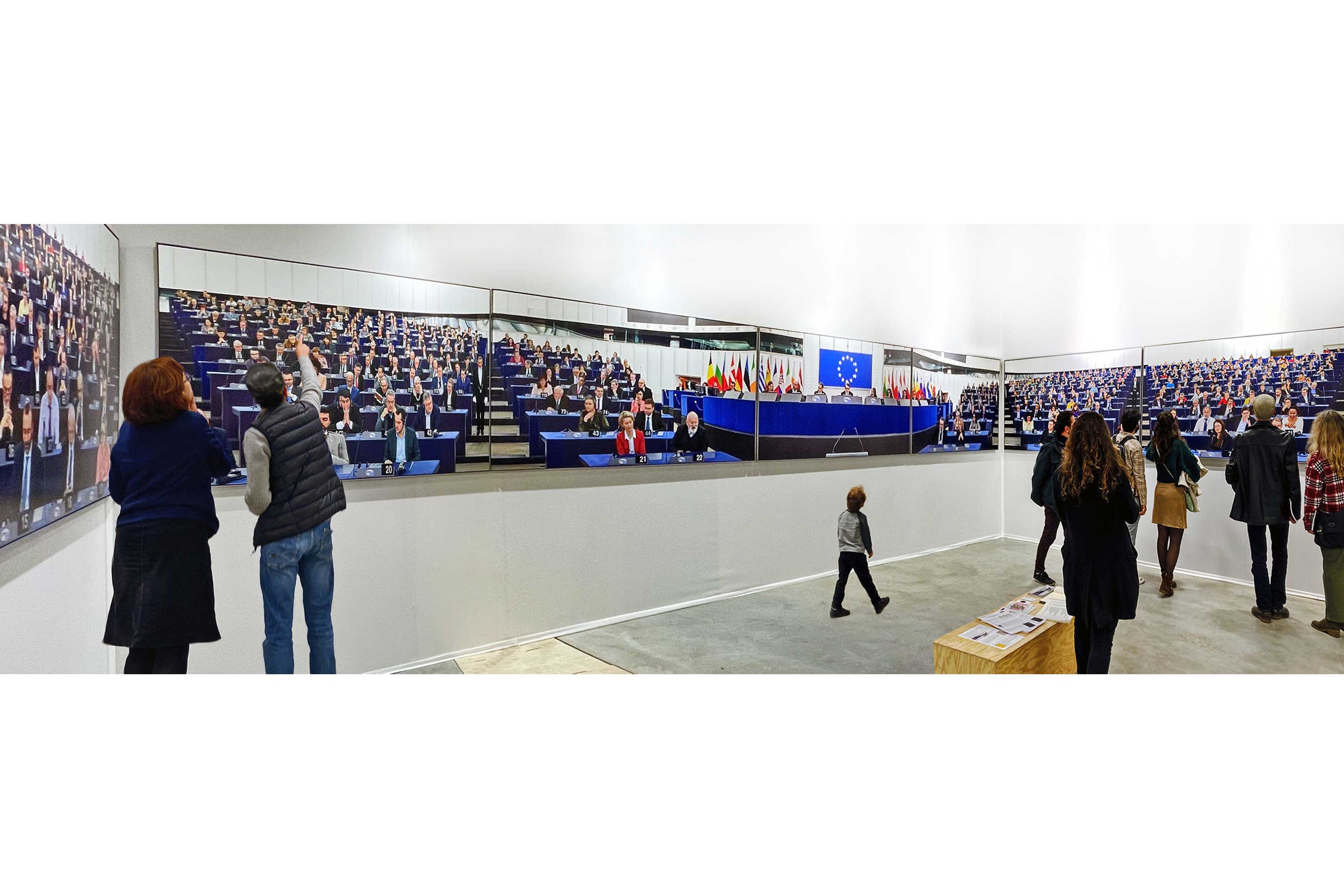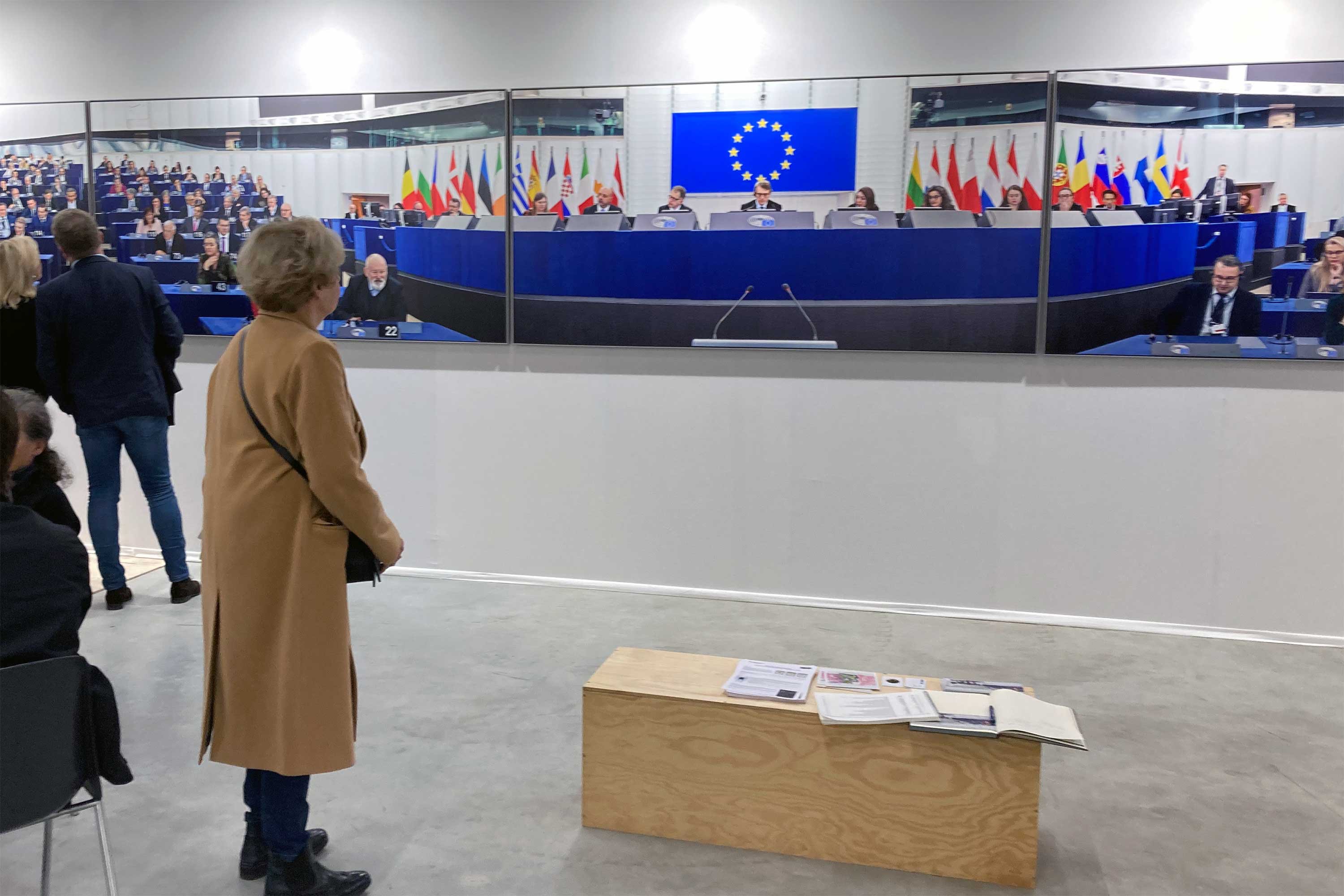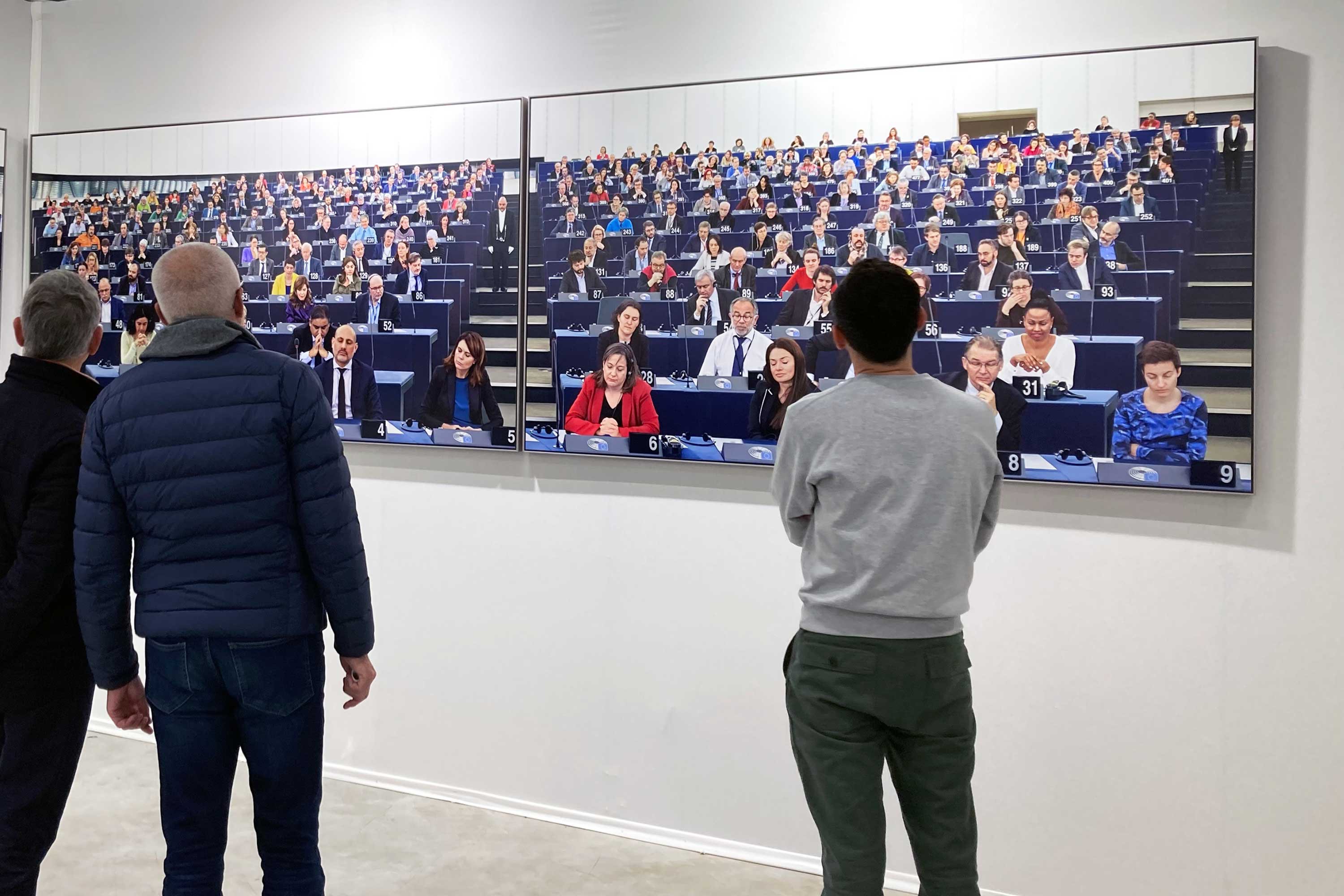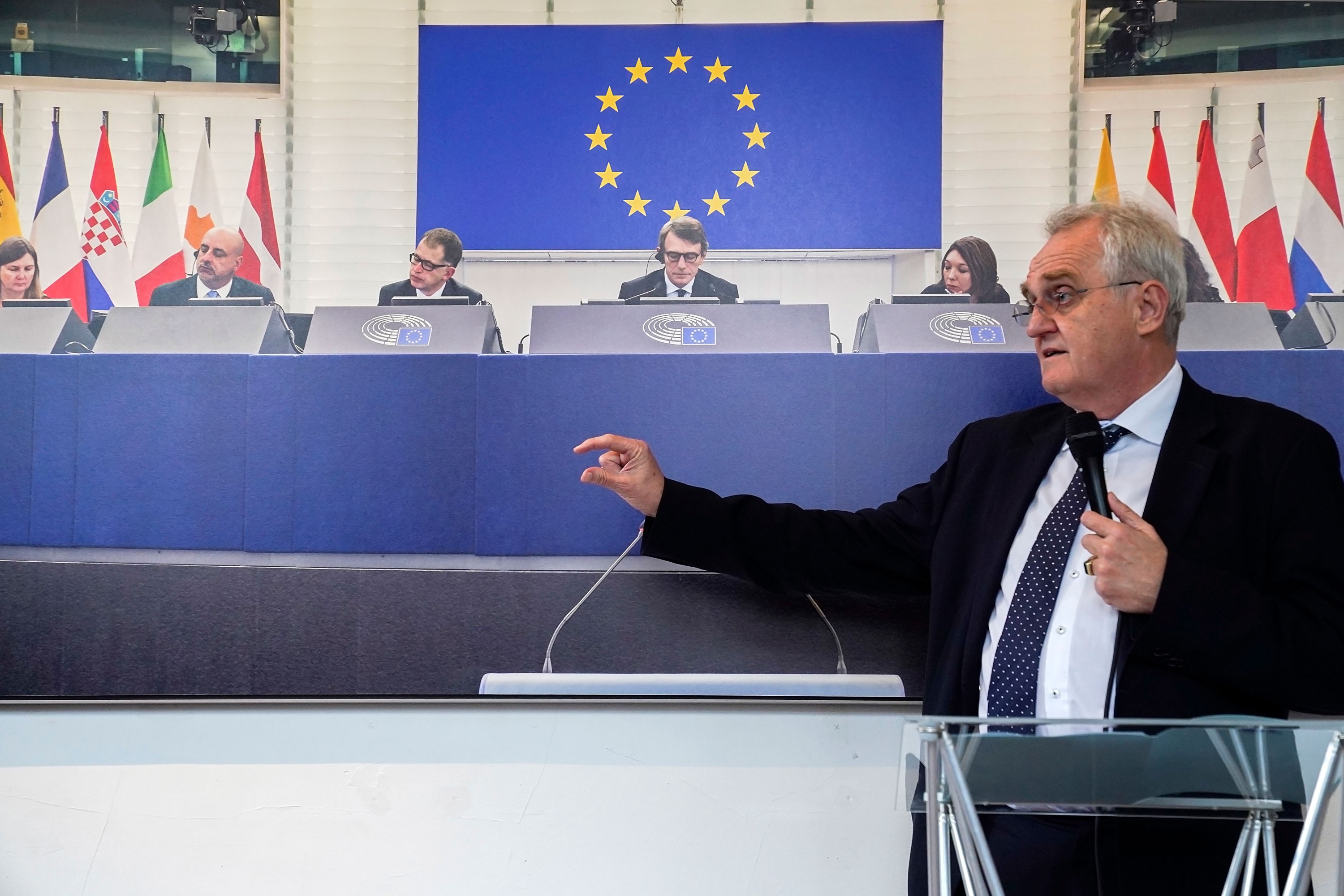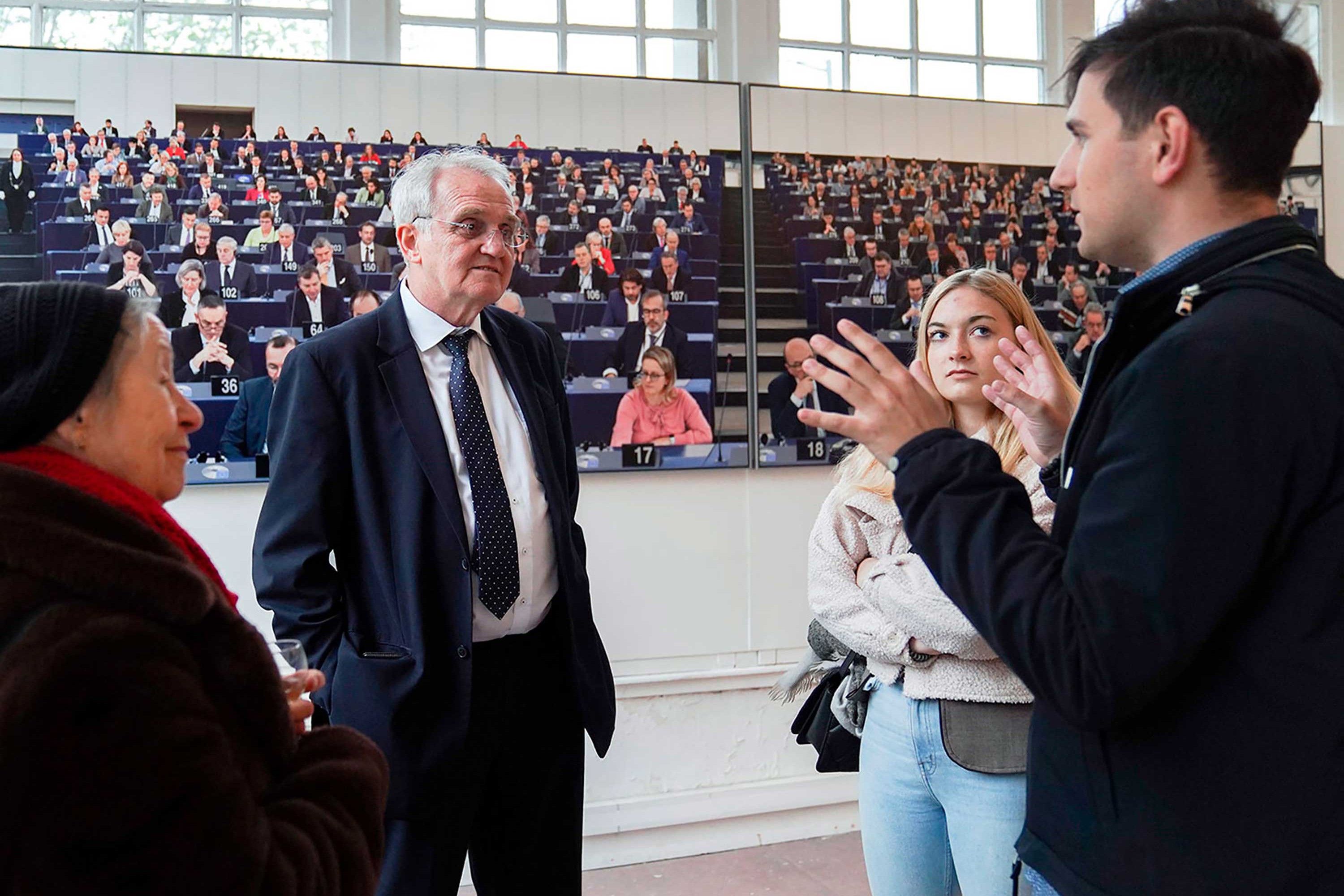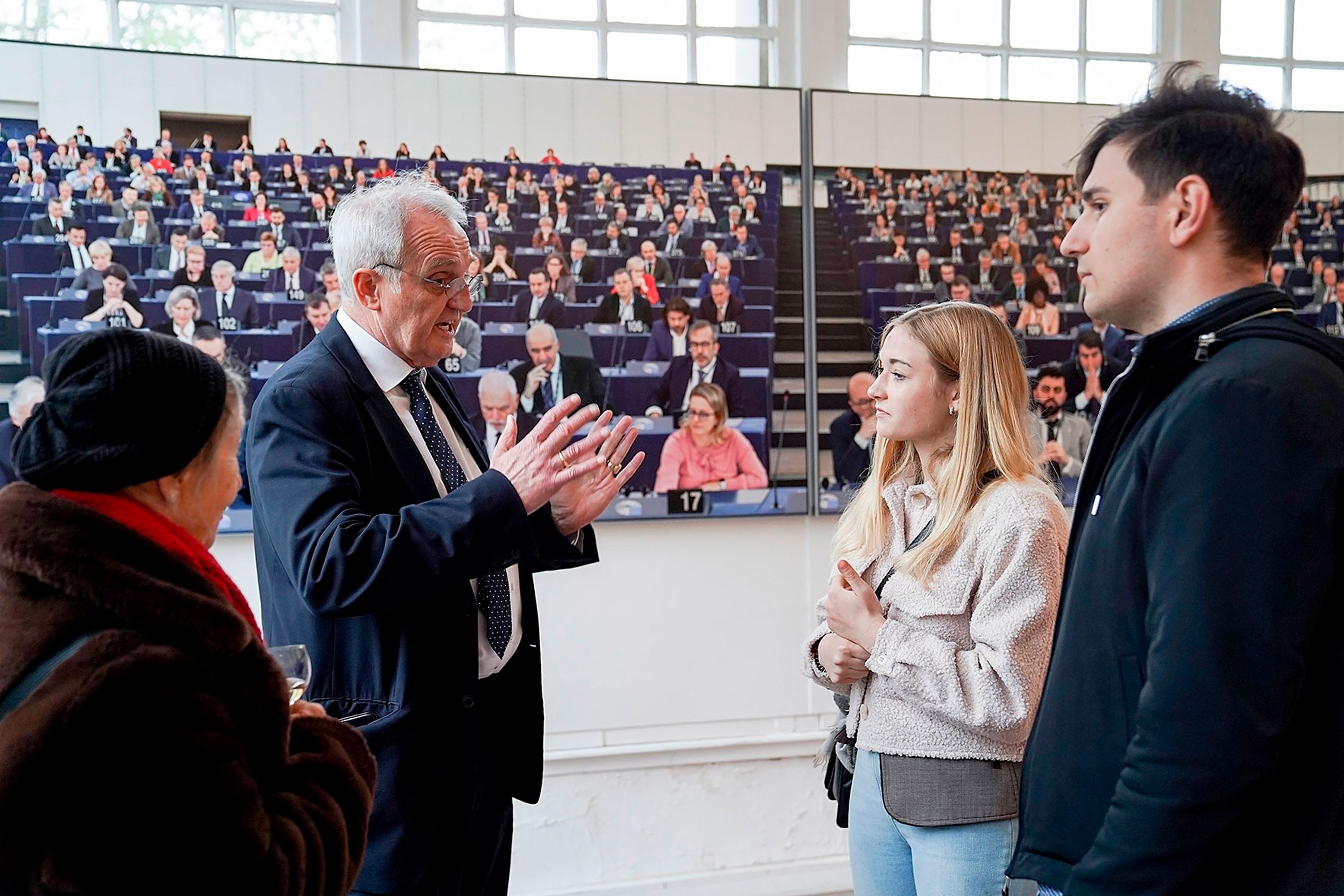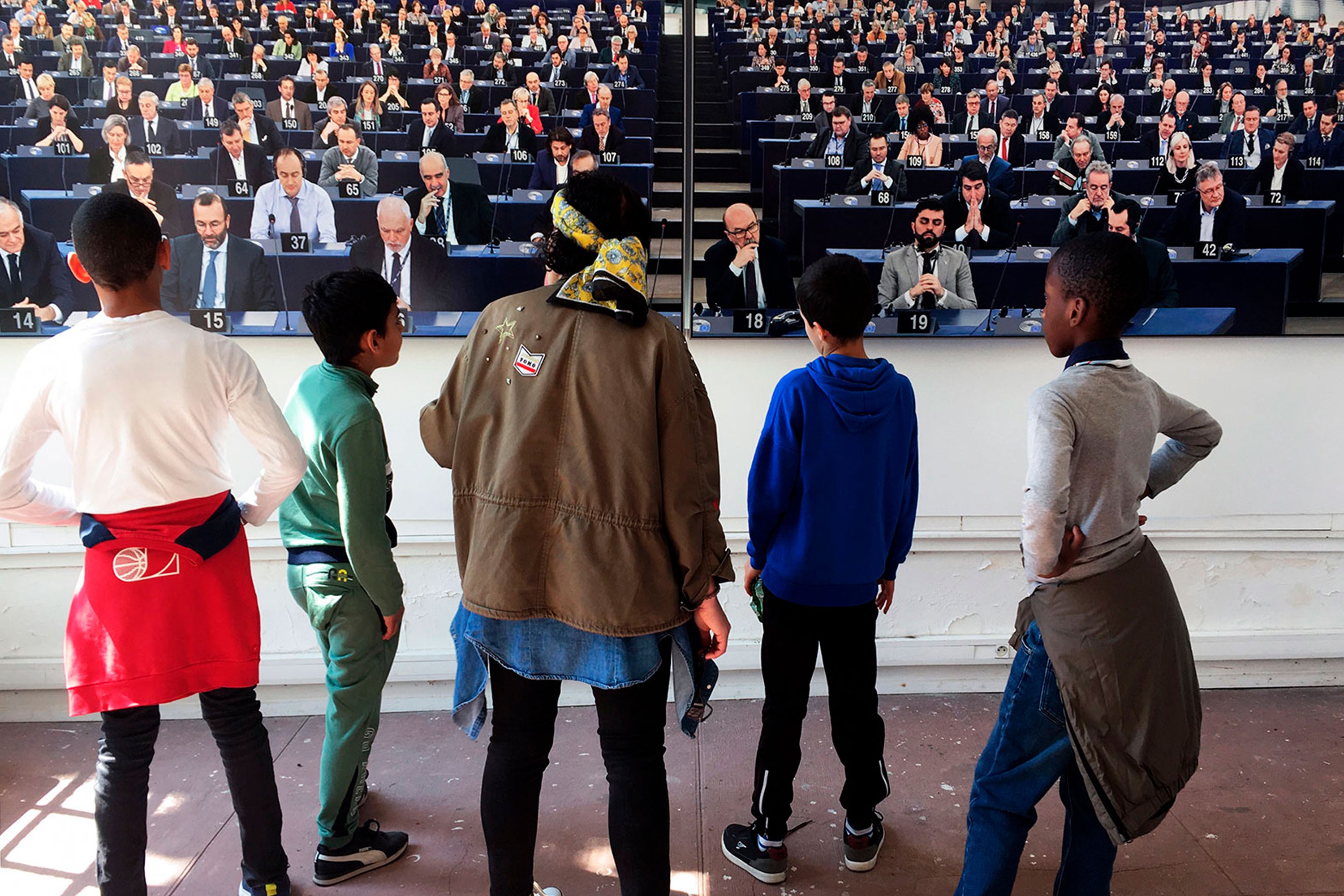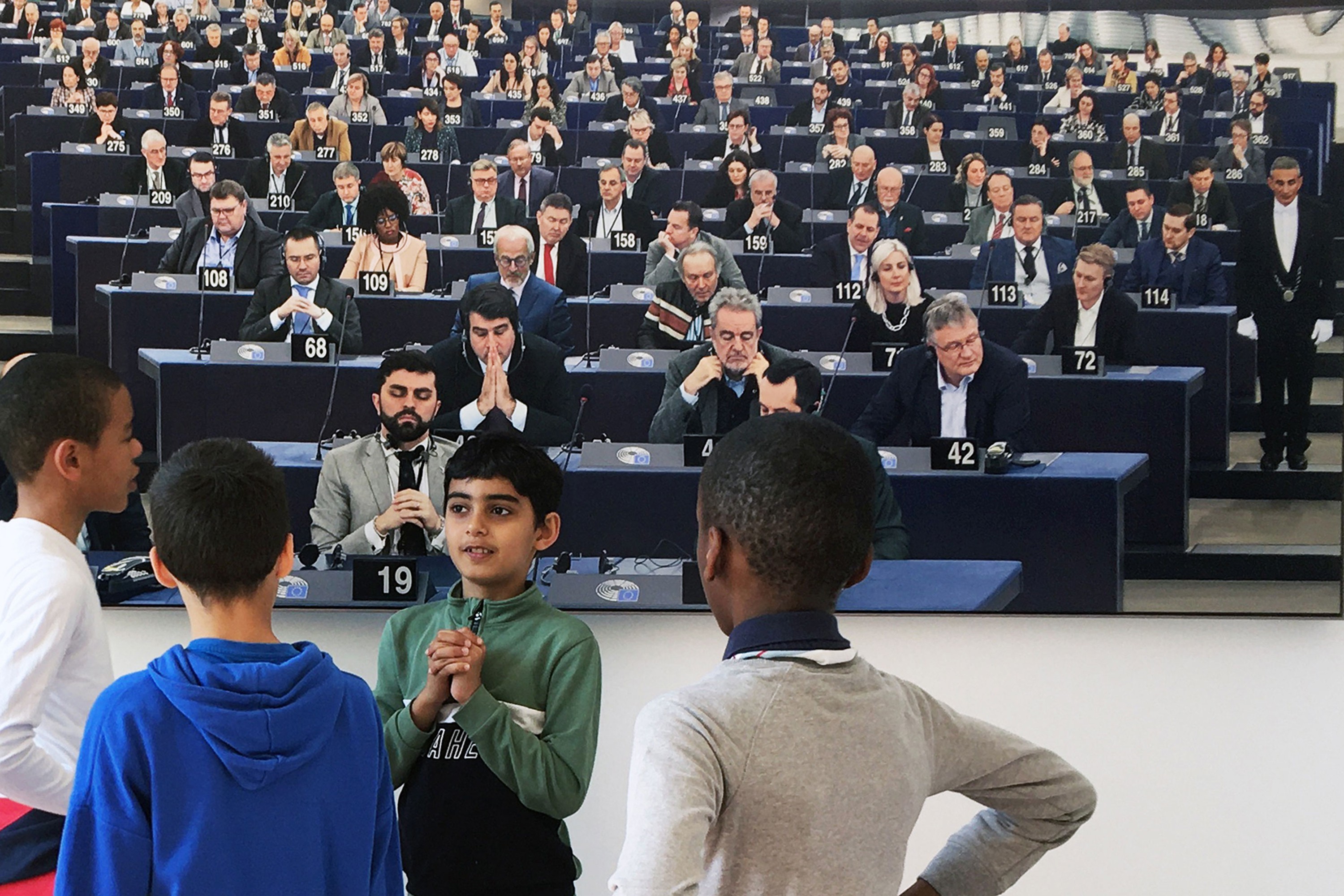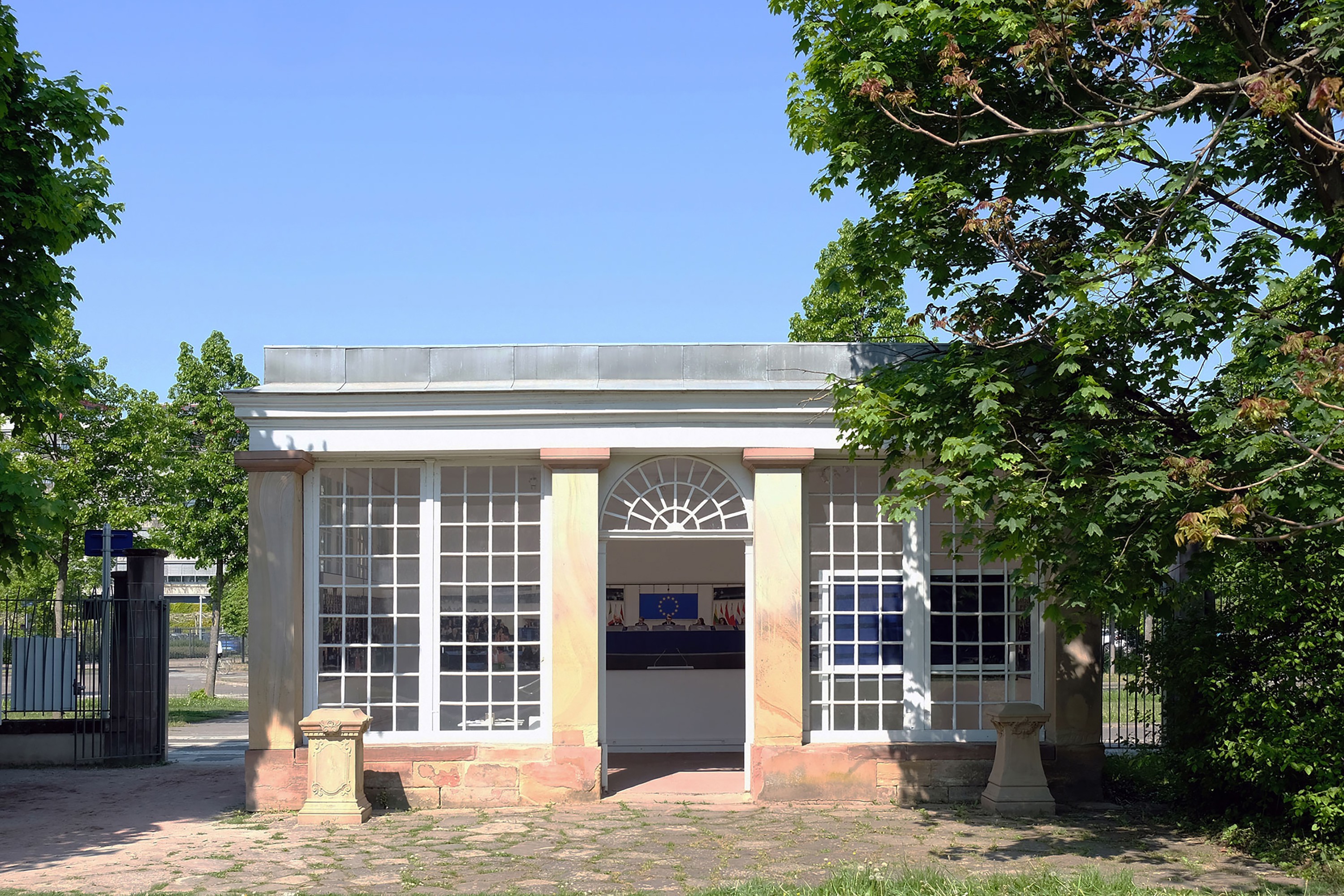 Artist Talks:
Begleitbüro SOUP, 28. 04. 2022 | Stuttgart
KUNSTVEREIN GÄSTEZIMMER e.V., 22.6.2022 | Stuttgart
elseins Galerie, 15.07.2022 | Stuttgart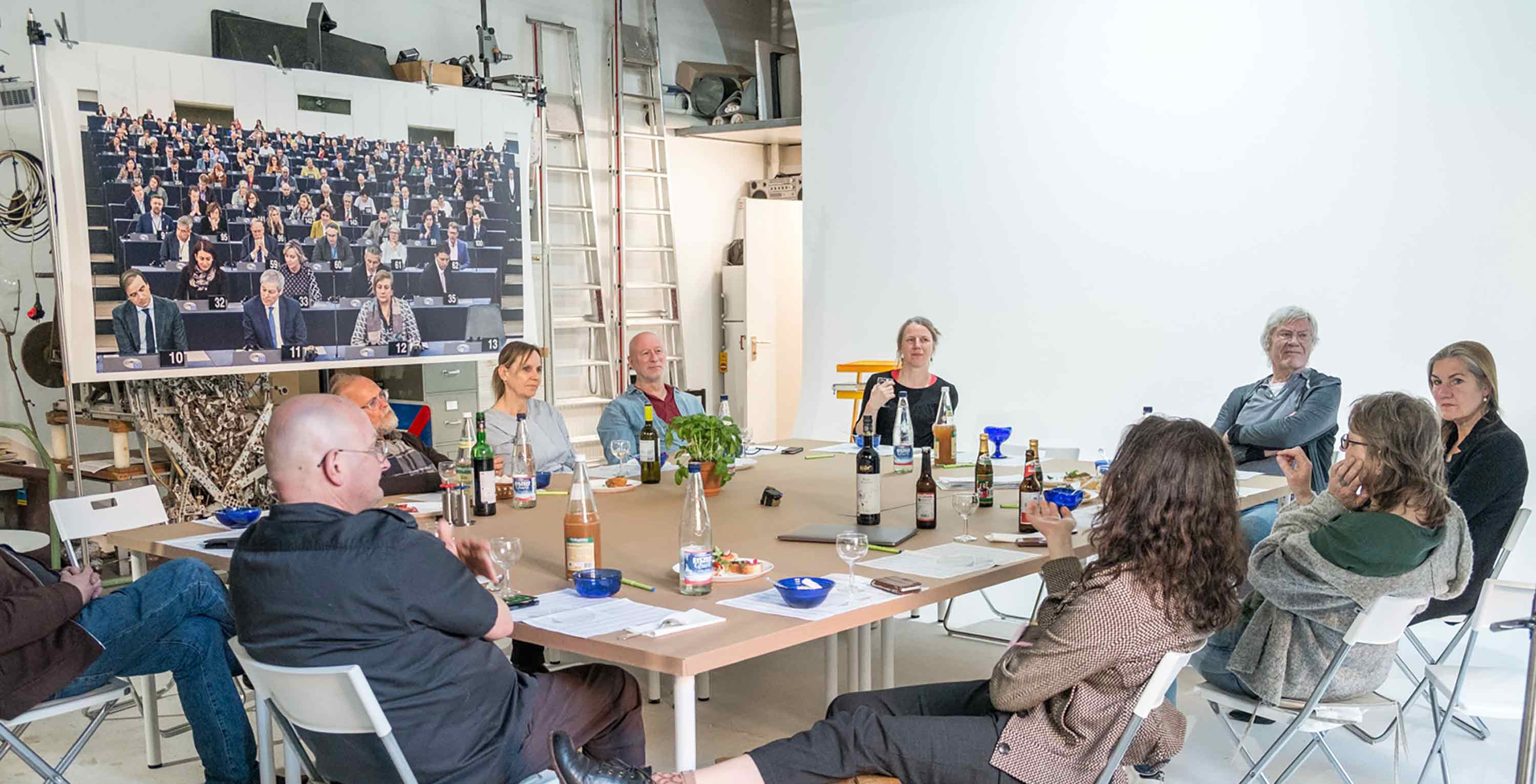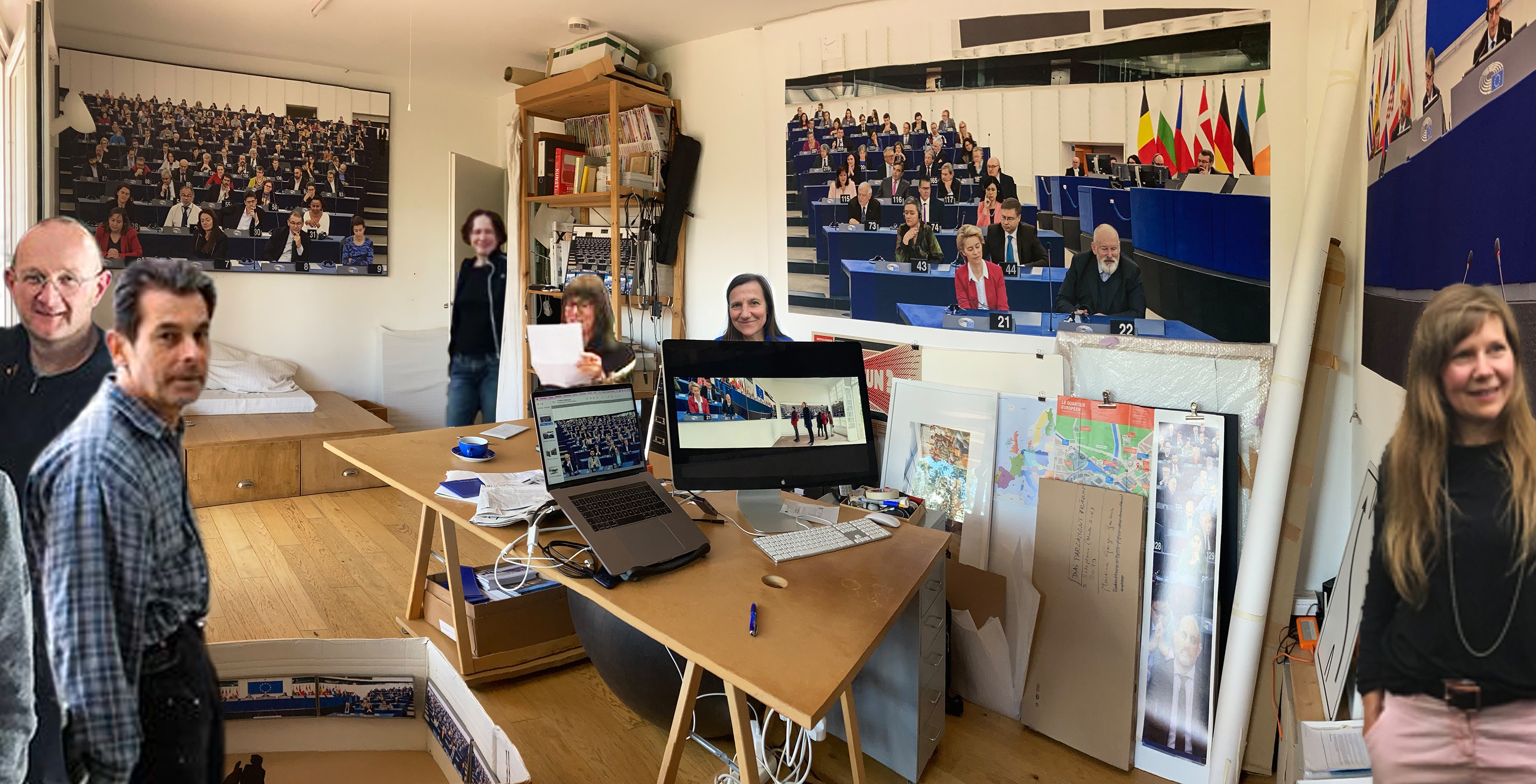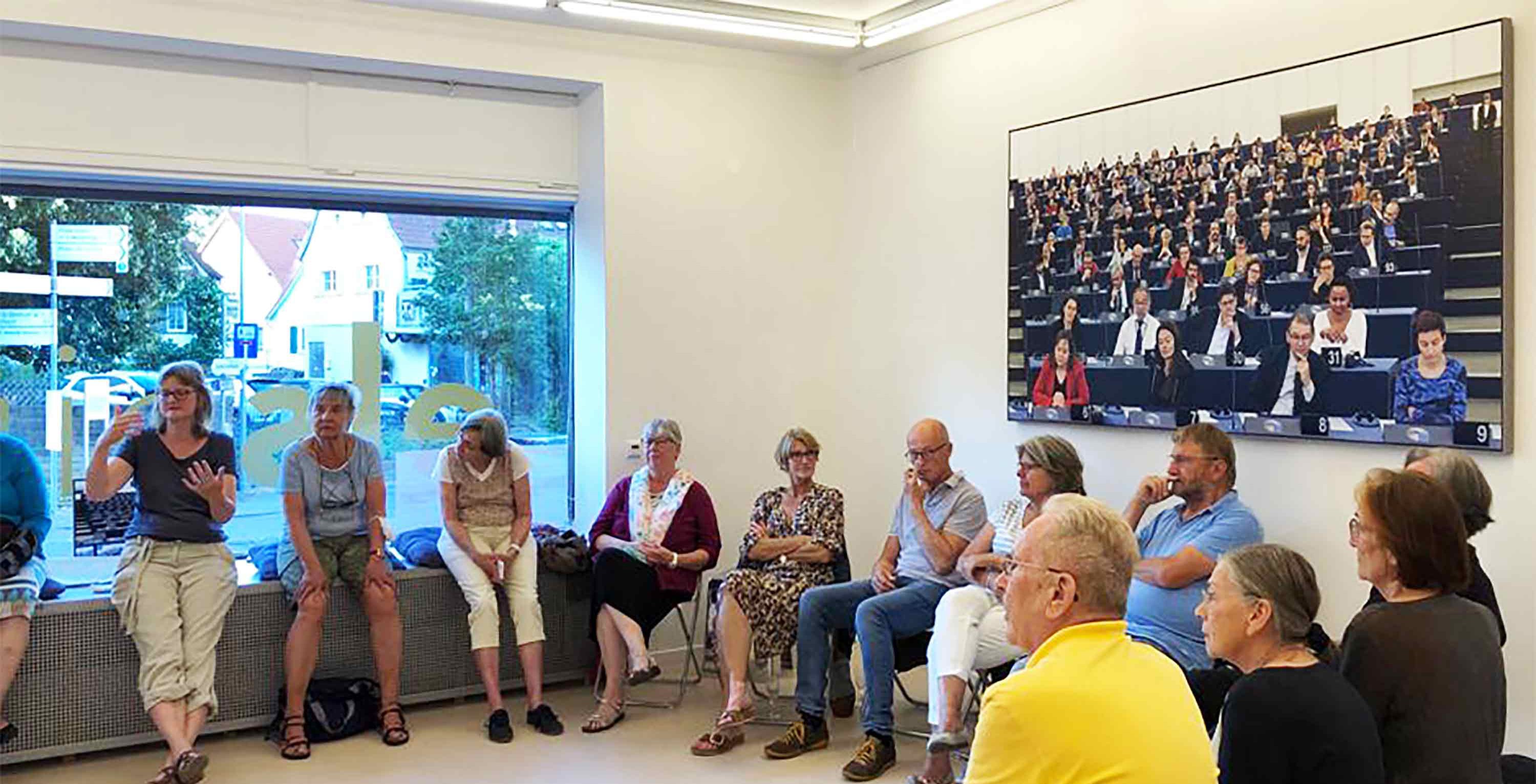 Download Portfolio "The Parliament Dreams"