The Parliament Dreams
A Poetic Picture of the European Parliament

Could a picture revive the much invoked "Dream of Europe"? A romantic, desired image that depicts the Representatives of the European citizens, the Council and the Commission dreaming shoulder to shoulder? The photomontage reconstructs documentary exactly such an exemplary plenary session; all 782 participants have their eyes closed, looking within themselves. The individual portraits were photographed during the sessions (Oct. 2019 - Feb. 2020). As soon as someone in the plenary hall had a present and at the same time relaxed posture, I shot countless series of pictures. The most beautiful snapshot with closed eyes was mounted in the shot of the empty plenary hall, so that in the end the citizens* see the most appealing, thoughtful and discussion-triggering plenary session possible.
Photo Installation | 2022
Digital Photo Montage, 8-Parts

8 Fine Art Prints
on Dibond Back Cotton Velvet Blue
Shadow Gap Frame Wood Grey
Formats 122 x 200 to 241 cm
Total Length 18.70

The work can be installed on the wall or hanging/standing as a circle.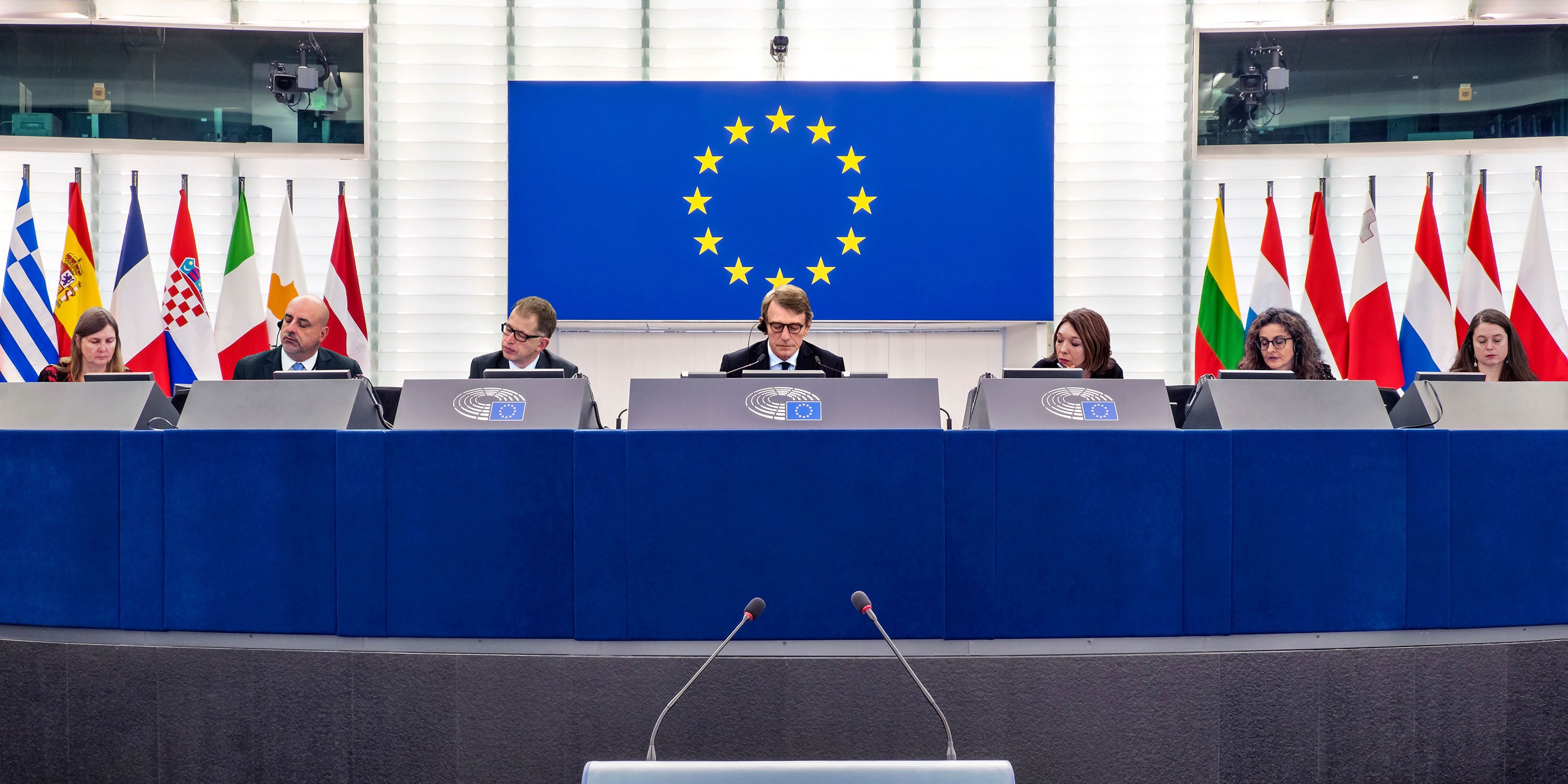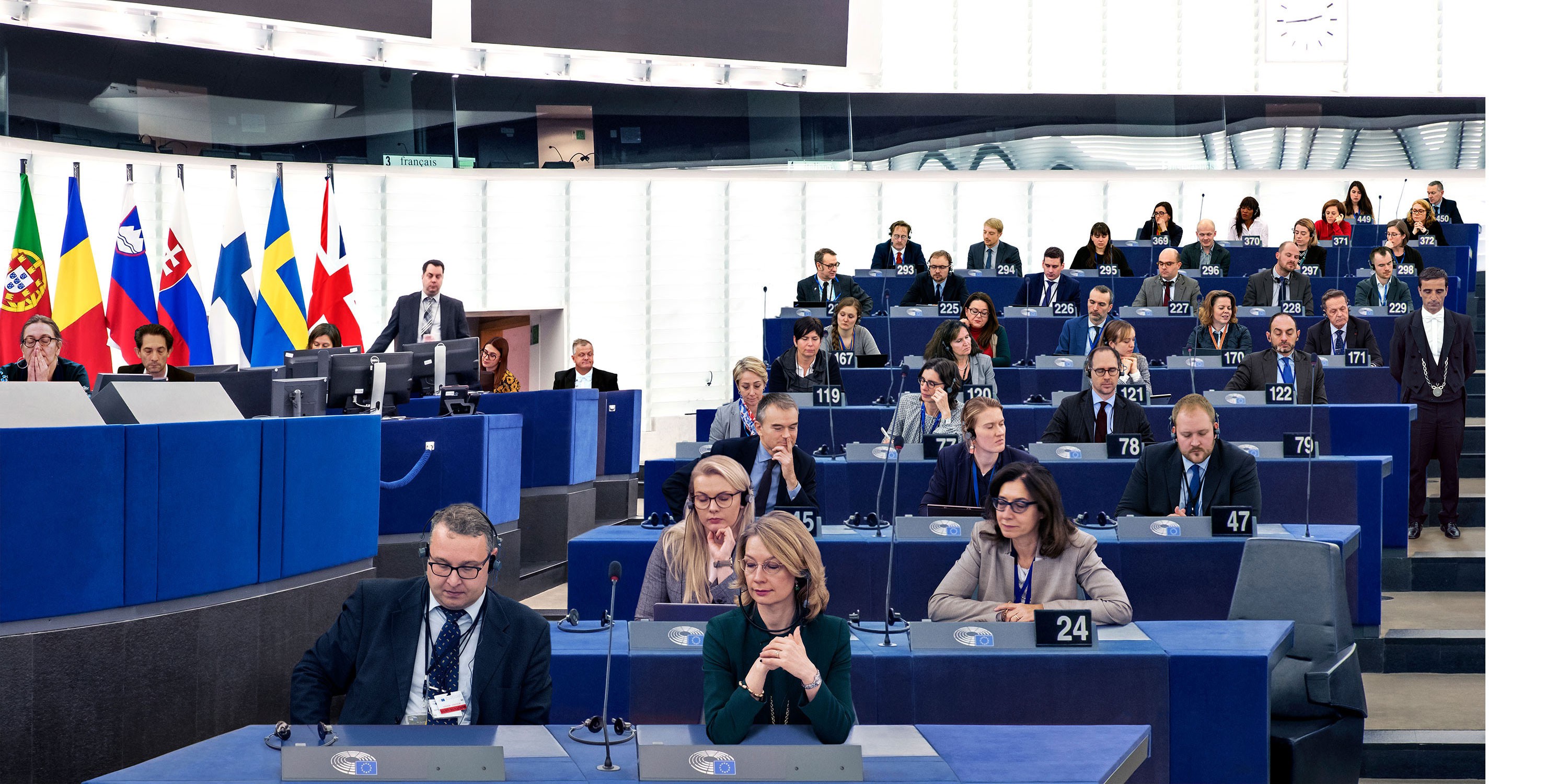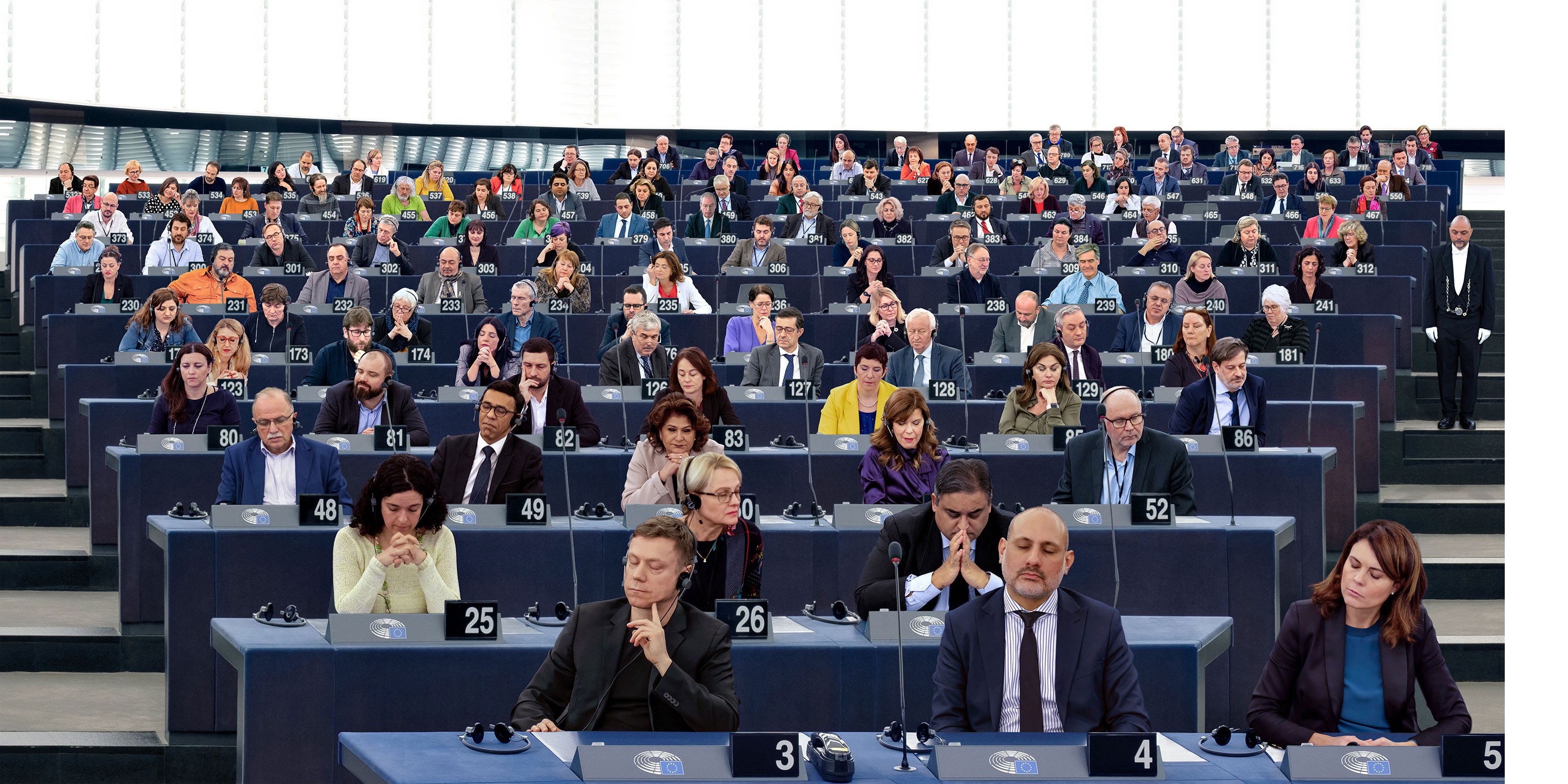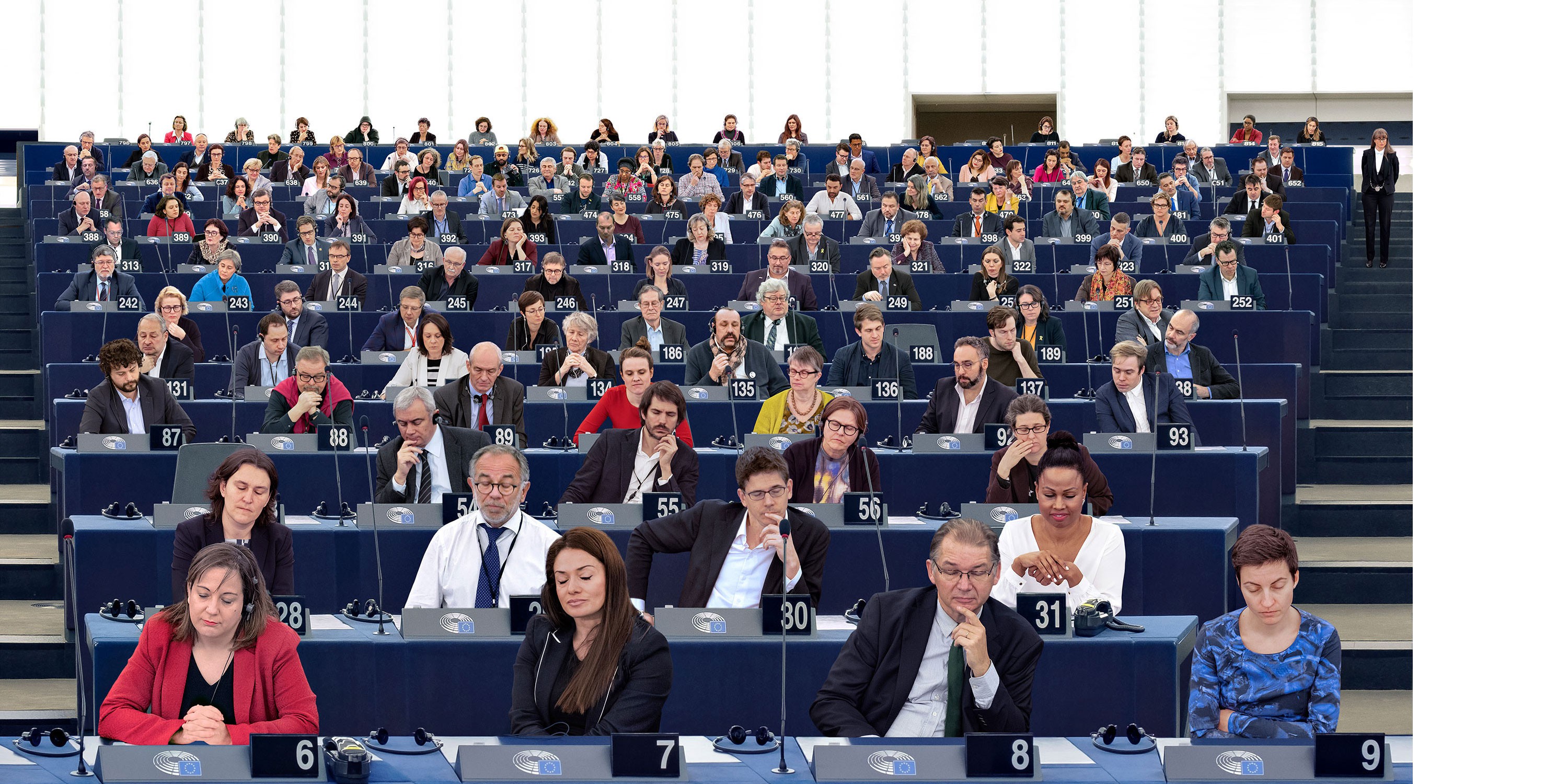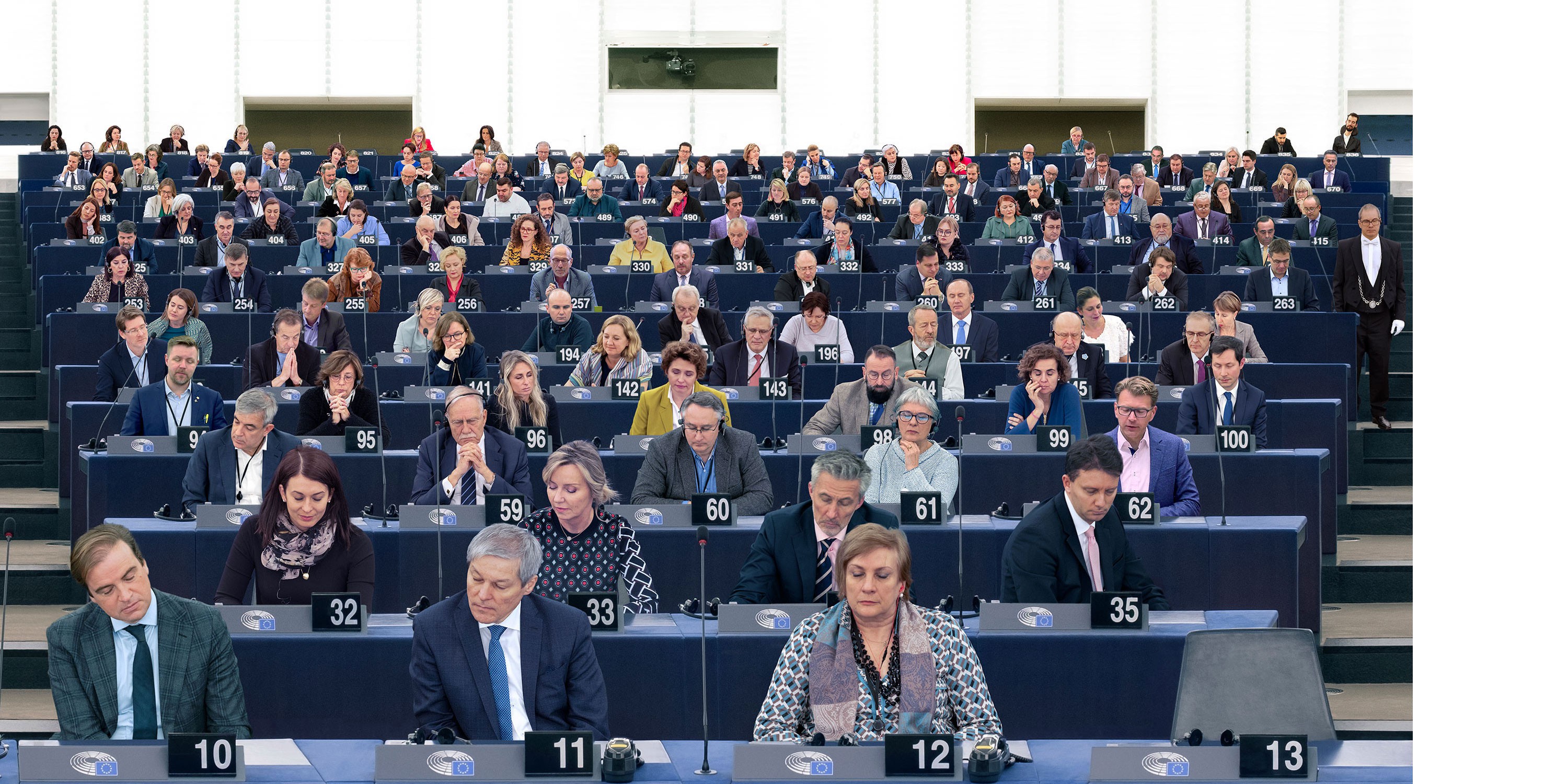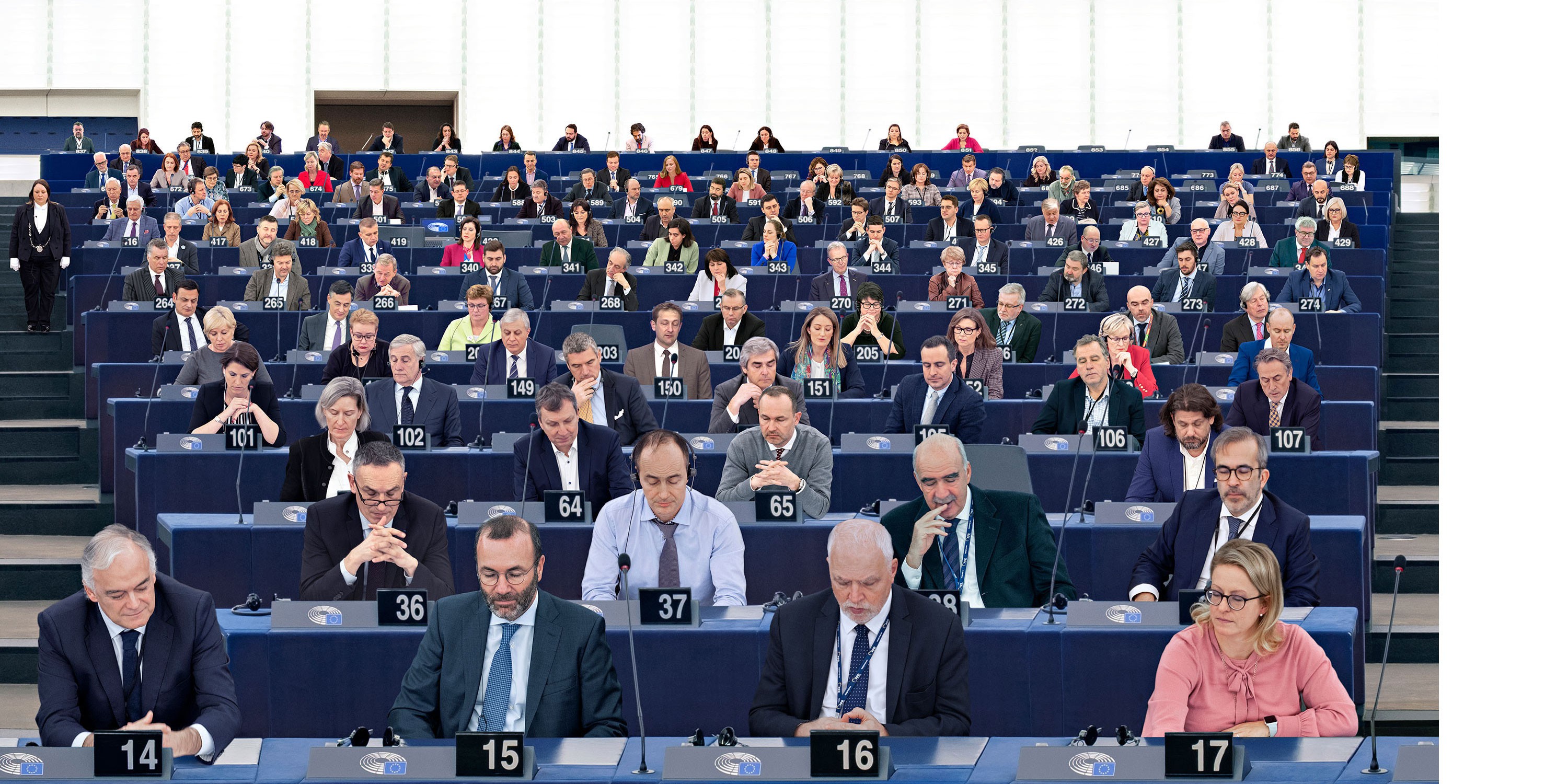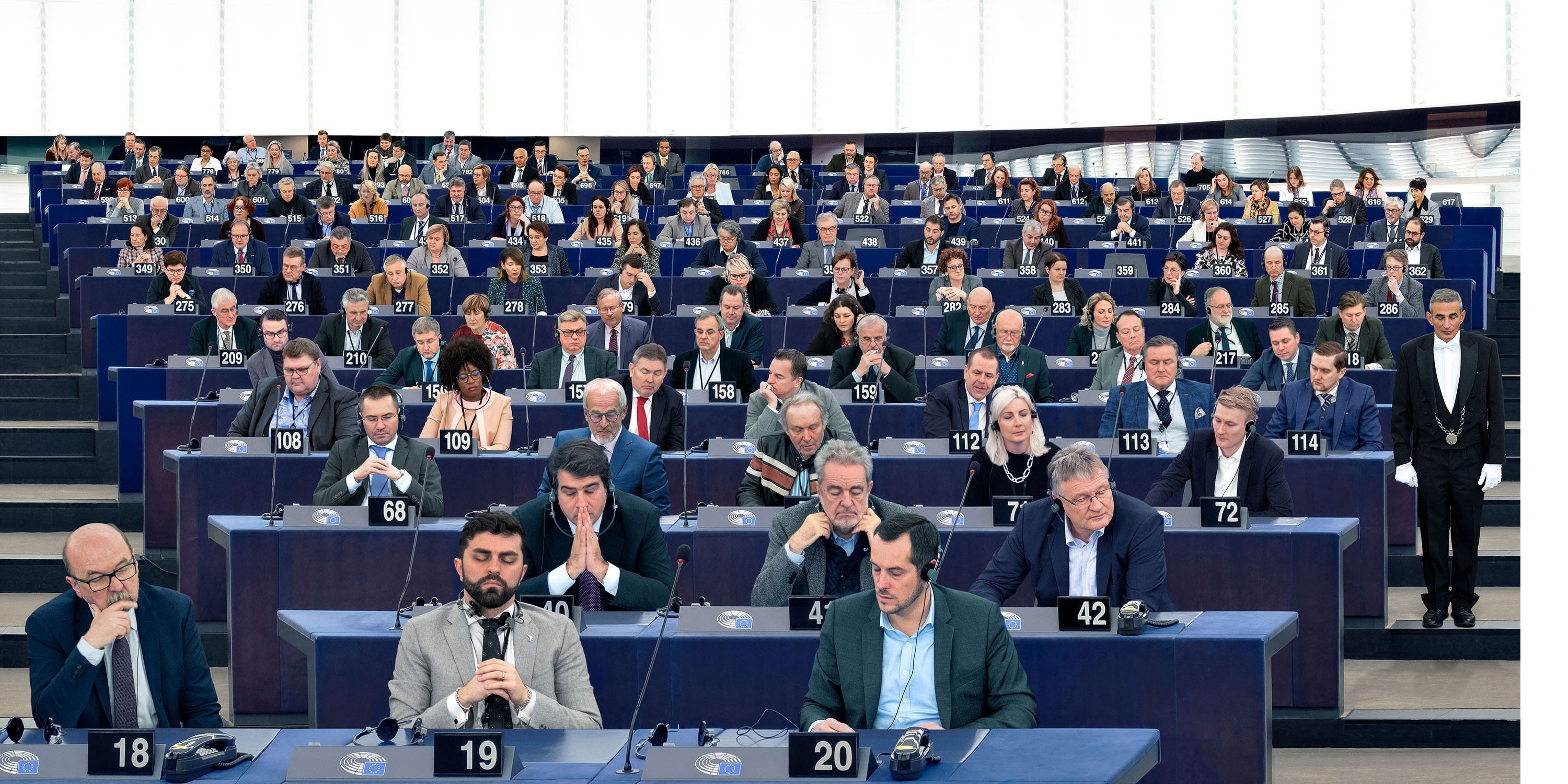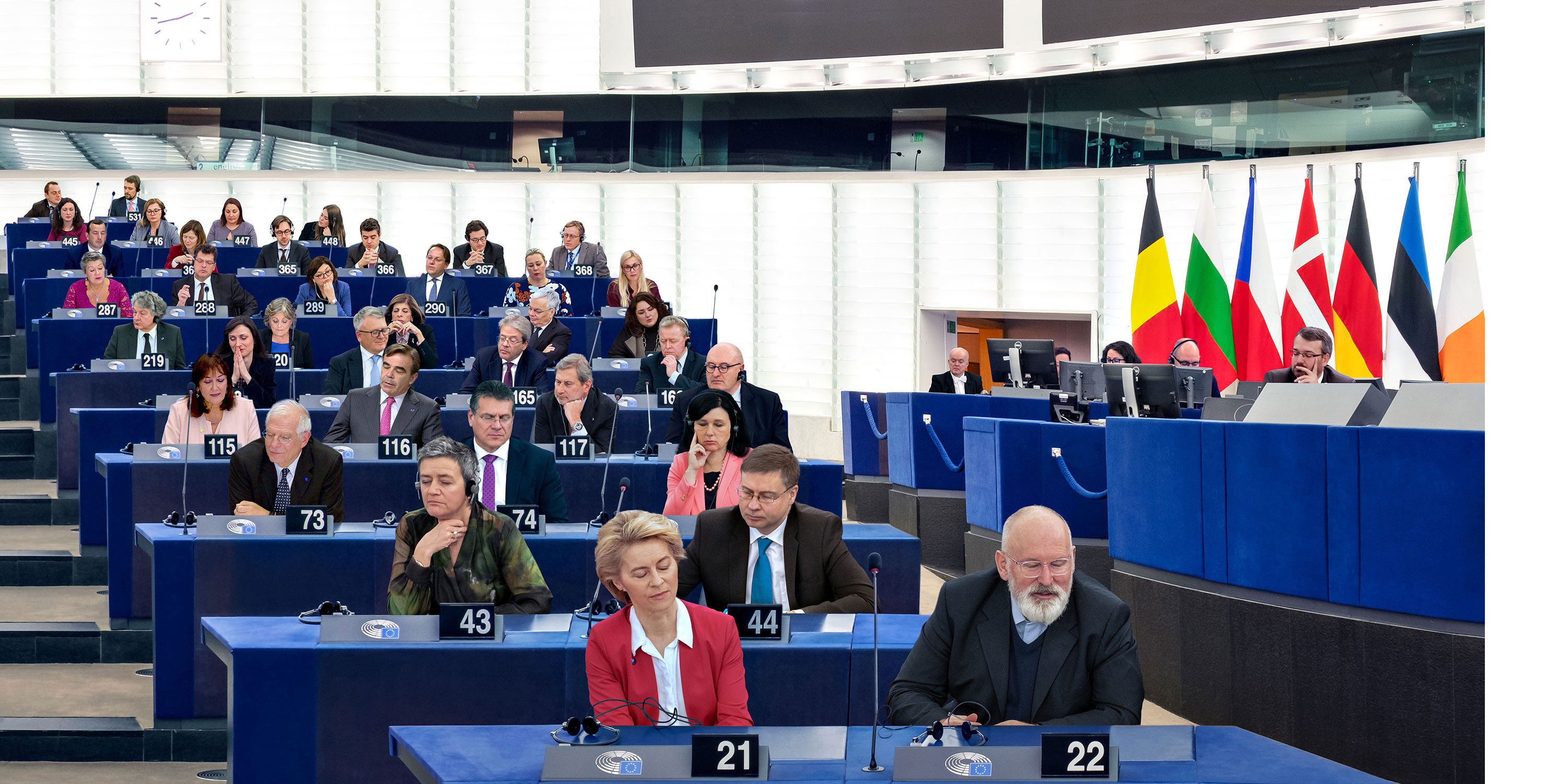 Friendly hosts from as many Member States as possible are invited to make active use of the photo work, in exhibitions and/or in the form of salon talks.
Download Portfolio "The Parliament Dreams"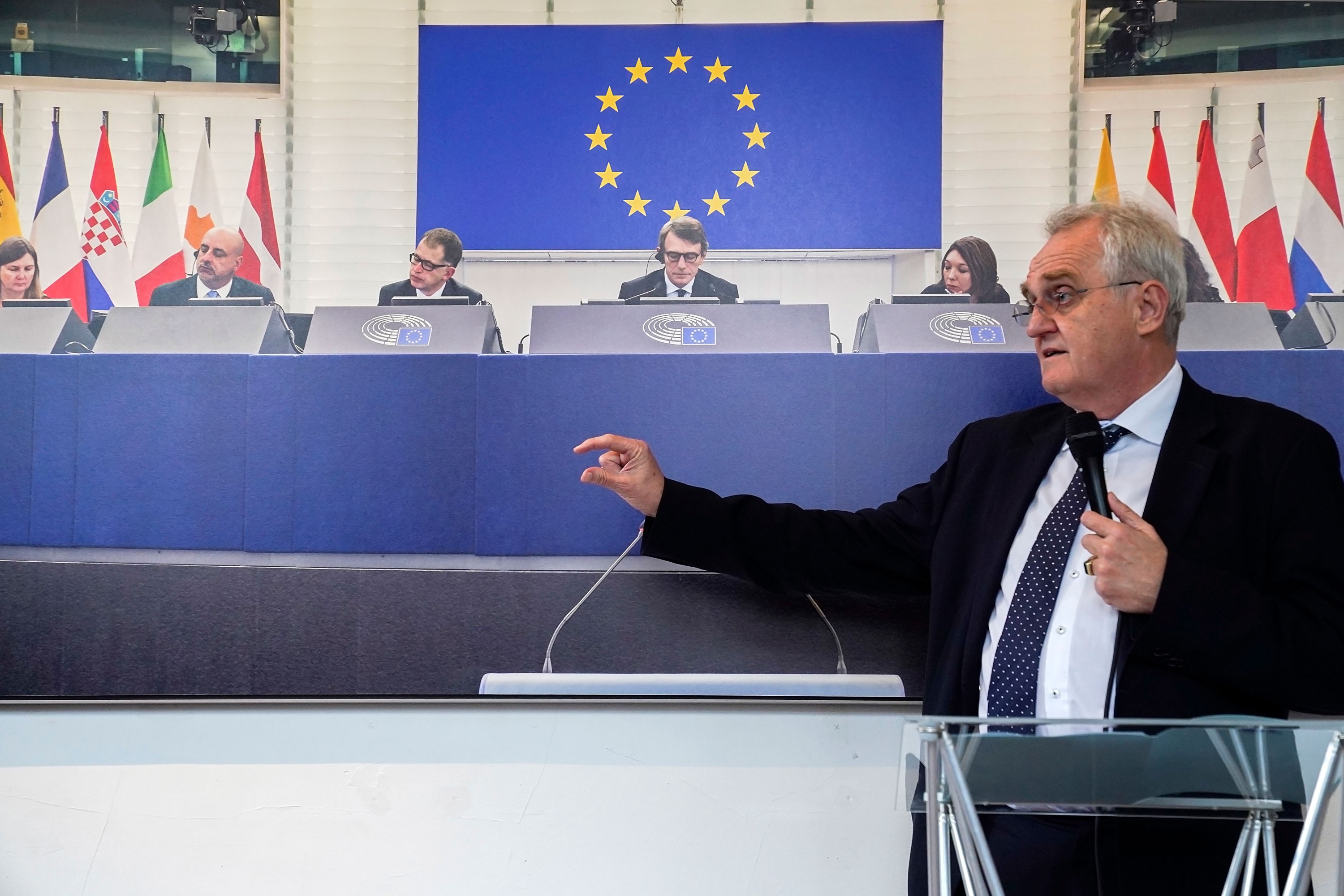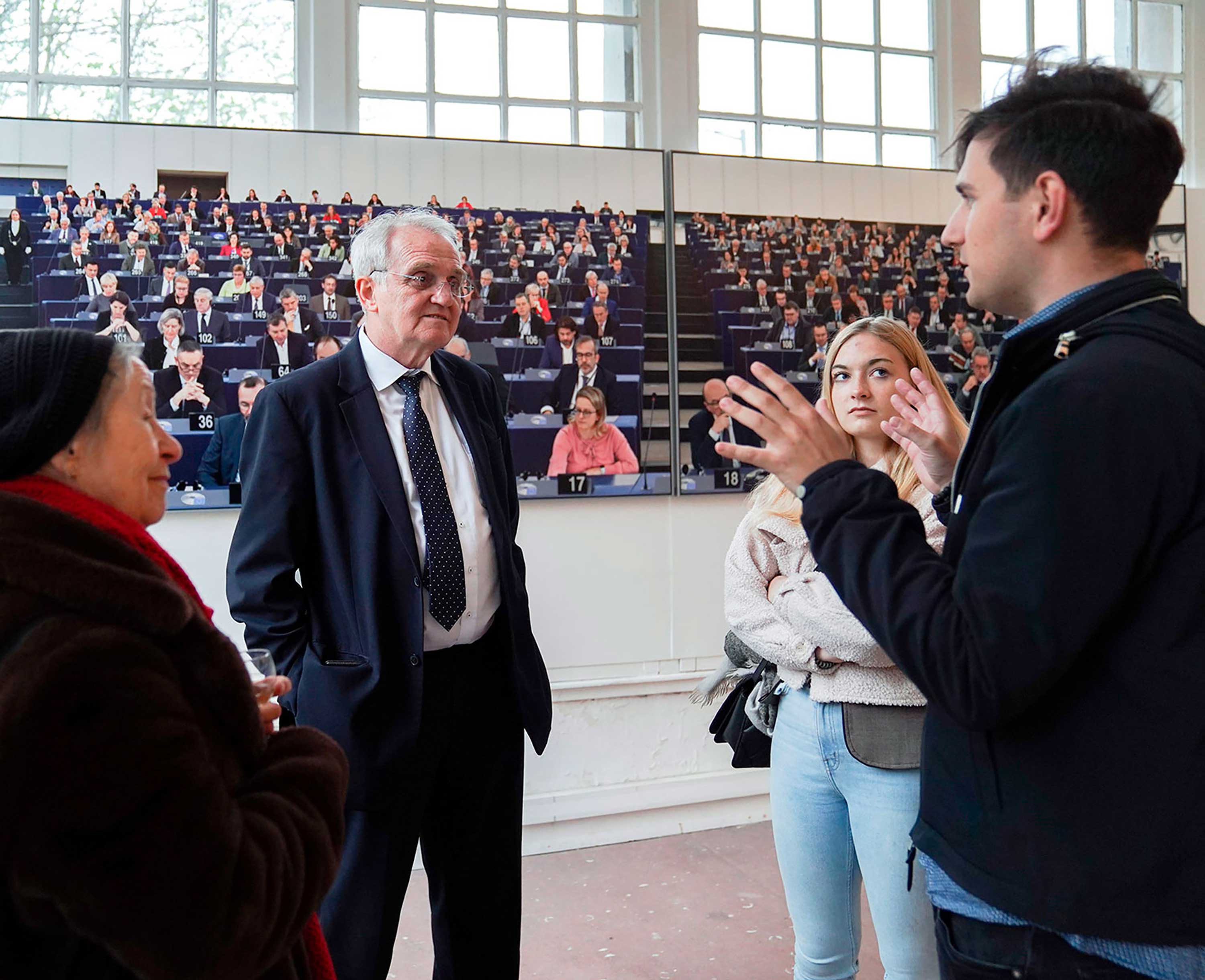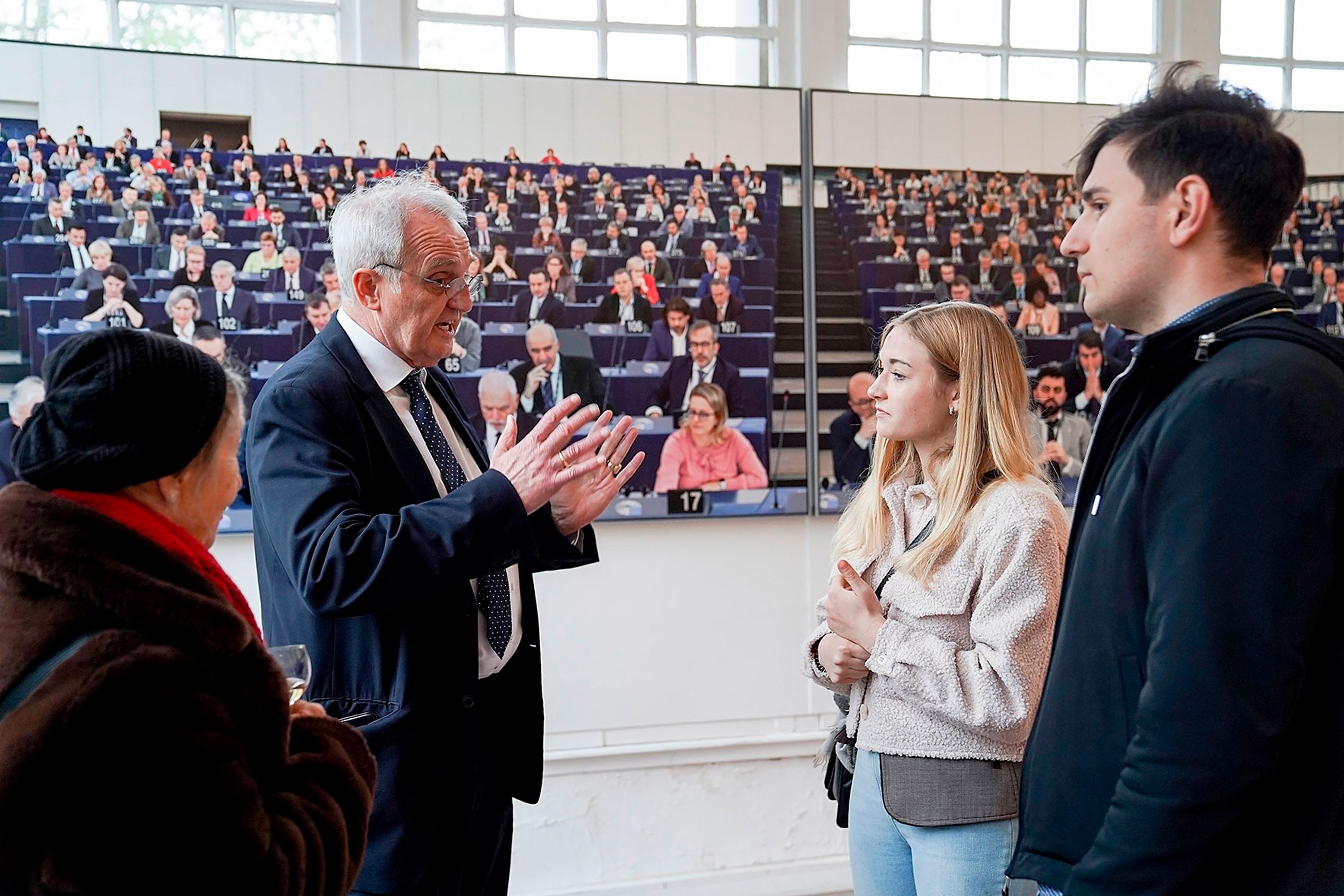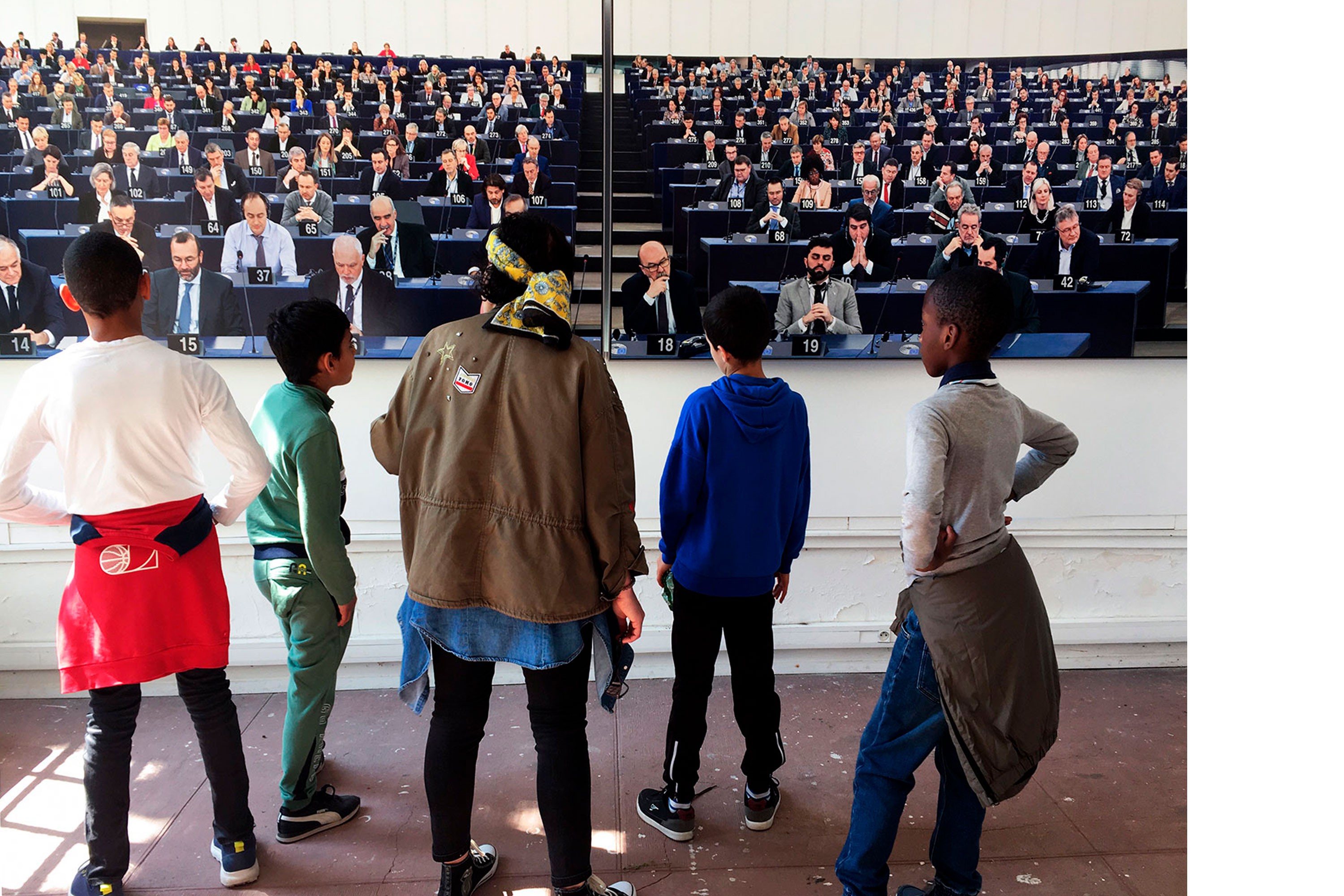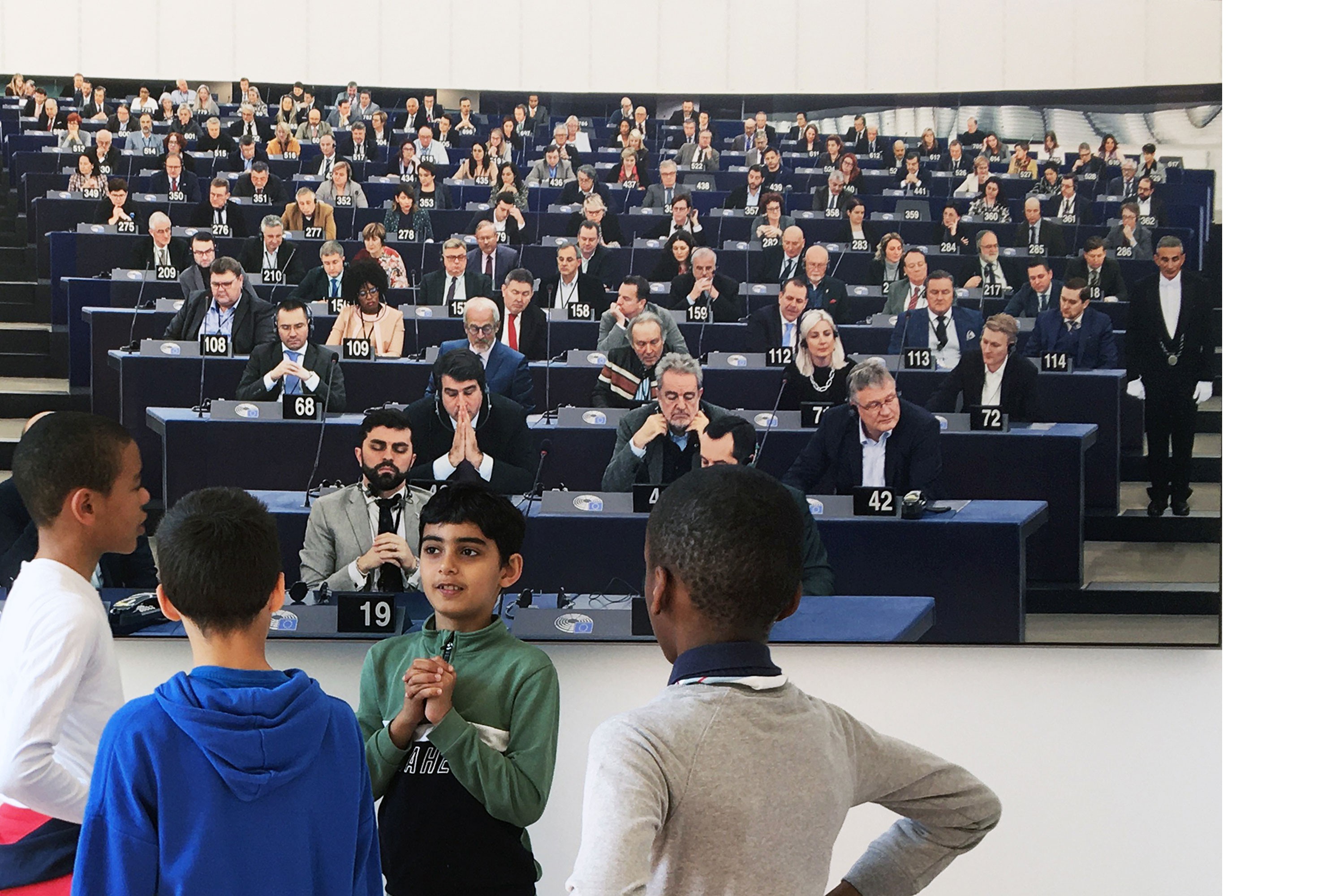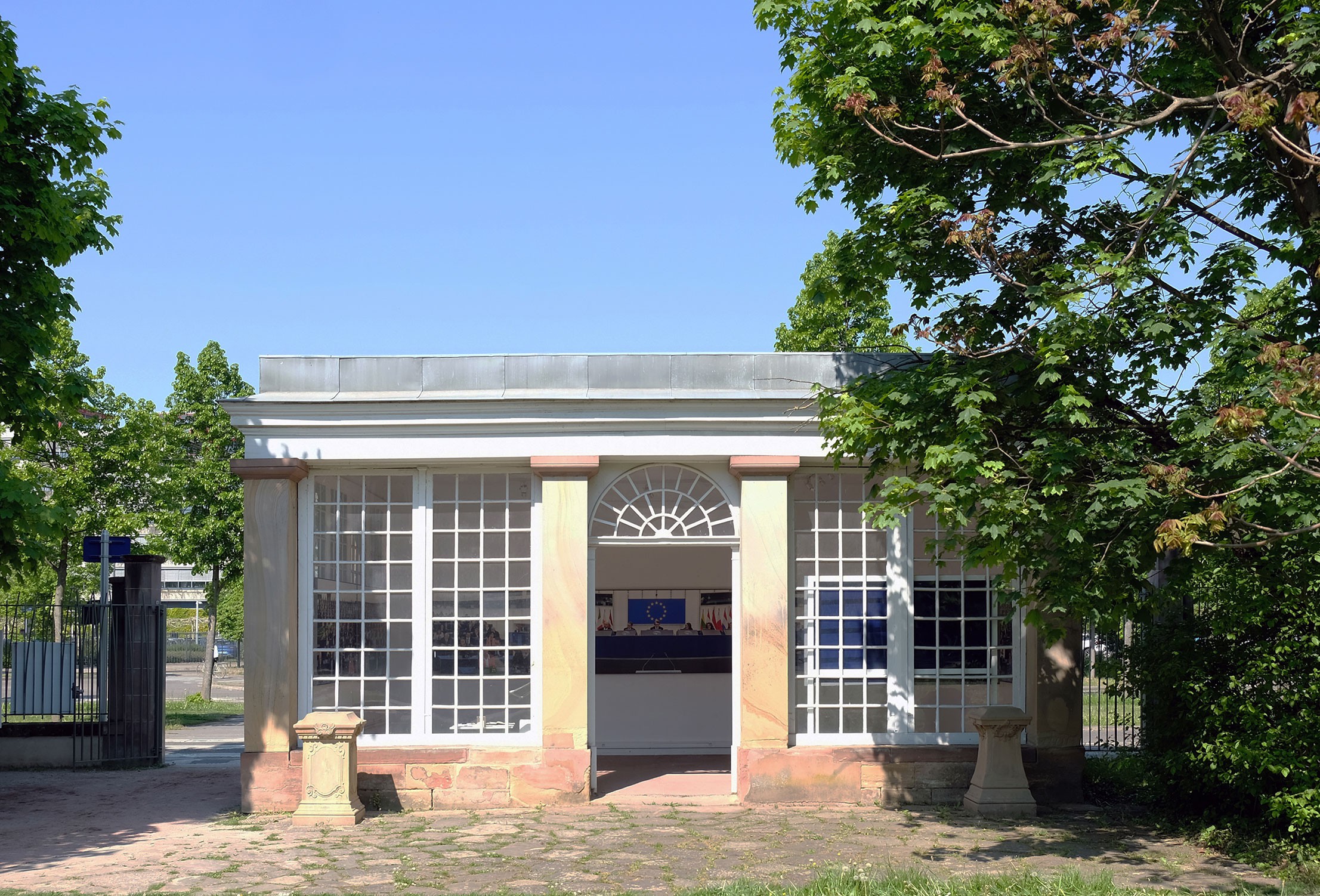 Exhibition Views:
Lieu d'Europe, 05.04.-15.05.2022 | Strasbourg | F

Salon Talks:
Begleitbüro SOUP, 28. 04. 2022 | Stuttgart
KUNSTVEREIN GÄSTEZIMMER e.V., 22.6.2022 | Stuttgart
elseins Galerie, 15.07.2022 | Stuttgart

Photos © Martina Geiger-Gerlach | Photos Opening © Daniela Wolf