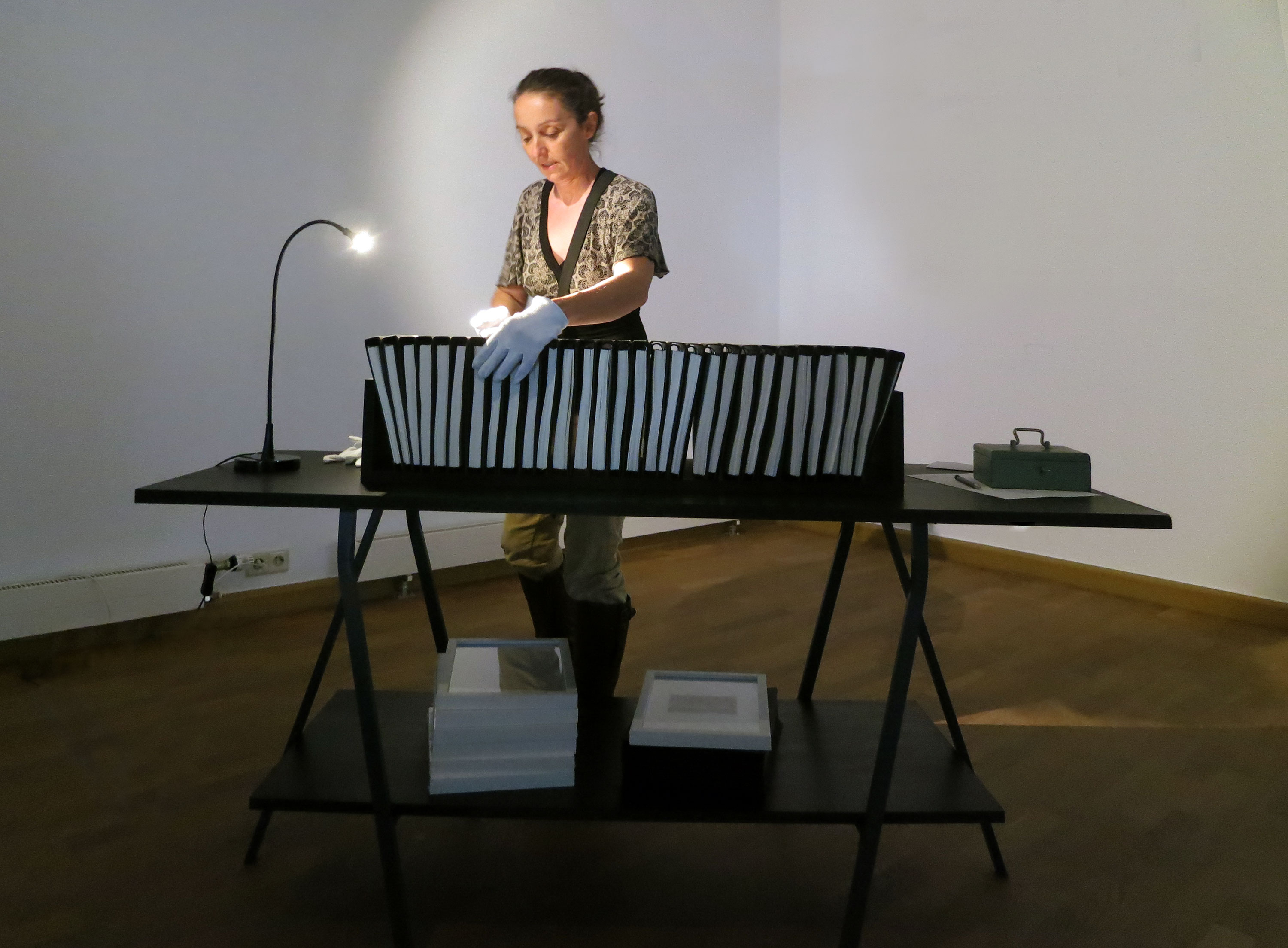 Sekundenbilder | One second images
("Highest Vibration Possible" in 3486 pages)

Every 3486 film seconds of the 58.1-minute video "Highest Vibration Possible" are printed to be able to view them in peace. They are then signed by hand, filed in 30 ring binders and offered for sale in exhibitions. The complete printed film was shown only once, at the Kunstverein Brackenheim. Since then, the image fragments spread to more and more owners and places.
Installation
Sales table | 3486 autographed inkjet prints A4 | 30 ring bindings | Table lamp | Museum Gloves | Packaging material | cash register
2007 | 2014